You will see each of the 5 groups listed with links to the meanings for both upright and reversed choices.
Basic Meaning of Reversed Cards
Inability to see the way forward
Unable to understand the situation
Delays and setbacks
Unable to come to terms with the situation
Paired with an upright card, a moderating influence
Suggestive of life lessons needing to be relearned, related to the previous card
Sometimes the total reverse of the upright.
To develop your reading abilities, you need to find a tarot deck that has meaning for you. When you have a connection with your tarot deck, the readings that you give will be much more accurate.
---
The Major Arcana – meanings upright and reversed

---
Meaning of Wands – meanings upright and reversed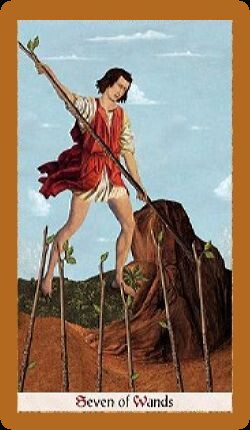 ---
Cups – meanings upright and reversed
---
Swords – meanings upright and reversed

---
Coins – meanings upright and reversed
---
Coins – meanings upright and reversed
---
Tarot Card Meanings
Although this page is designed to be viewed individually when you search for Tarot Card Meanings, you will find many more tarot pages that will be of great help with your quest. Use the search at the bottom of the page. We have some amazing tarot books to suggest to you. Please check them out.
---
Here are some snippets from a few of my favorite books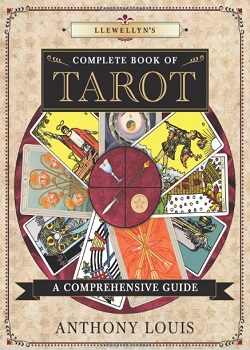 Complete Book of Tarot: As the saying goes, a picture is worth a thousand words. The images that appear on modern tarot cards are evocative of archetypal human conundrums, complex feeling states, and common life situations. Because the tarot is so effective at stimulating our intuition, it is a wonderful tool for brainstorming, shifting perspective, generating novel ideas, and developing creative solutions. If you are interested in using the tarot as a tool to enhance creativity, the following three books are highly recommended:
Complete Book of Tarot: Today, many readers prefer to invent their own spreads to suit the question at hand and thereby provide the specific information desired by the querent. In 2013, Llewellyn published a "toolkit" for constructing spreads entitled The Deck of 1000 Spreads, authored by Tierney Sadler. The back cover of this toolkit says that users can "mix and match these 59 labeled and 6 blank cards to customize any tarot reading imaginable. Each one features a color-coded theme, the name of a commonly used spread position, and a written description of that position." The color-coded themes include the focus of the question, the influences to which the querent must attend, the characters involved in the situation, the time frame, and issues related to the outcome including relevant advice, the potential resolution, and any lessons to be learned.
Complete Book of Tarot: Putting the cards together with the fact that he was a student of foreign languages, I suggested that the main theme of the reading might be related to seeking a scholarship (Ace of Pentacles) with the aid of a mentor or advisor (King of Cups) to pursue a goal of studying abroad (Chariot) to advance his career (Ace of Wands) because of a certain sense of dissatisfaction with what he could learn at his current university (Eight of Cups). This goal might feel like an obsession to him (the Devil) and would require careful management of resources (Four of Pentacles) and involve competition with other students (Five of Wands).
Do get in touch if you looked for Golden Tarot Meanings and we don't have it listed. We would be more than happy to source the information for you. We hope you visit again for more online tarot information!