One thing many of us forget is how we often have moments when we say things like we prefer the company of animals to humans.  When we have bad times the loving nature spirit animals bring can help us relate the traits they come with to situations if our lives right now.
Select one card then click it once it turns over.

Guide for Beginners:
Start by focusing on a specific issue
Clear your mind of all daily trivia
When your mind is clear, pick a card.
Look at the given meanings. Do any of these relate to your current life?
If you can't relate, save it for later in the day and pick another

Not Searching for Free Love Readings? You will find a search option at the bottom of the page. We have many pages designed to get you exactly where you want to go.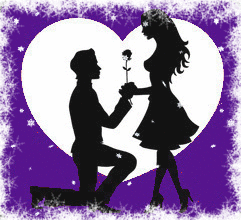 Regardless of whether you have a partner or are single, you should focus on a very precise question related to your love life before you begin this reading.  What do the archetype cards say about your present, future in love and about your relationships with your partner?
In a sense we can say that love is a universal concept , the meaning of which varies between the different forms or feelings that symbolize an affection or attachment for one or more other people. Love exemplifies one of the most important virtues of human beings, encompassing in them a manifestation of the state of the soul. For this, of course, there is no precise or certain word, there is no way to define it or at least not as something immutable or tangible. Revealing then those magic and mysteries of love , we have the Archetype Love Reading that will surprise you, and that will reveal in your life the deepest and deepest feelings of the heart.