One Card Readings
Lifestyle Readings
In-depth Love and Relationships Readings
So you want to read your tarot online but you have doubts about it's accuracy?
If you push me for a  black and white answer on this, then I am going to say no, online tarot readings cannot possibly be relied on to be accurate.  Note I say 'cannot be relied on' and this is important. 
One well known website states that the cards are personally physically shuffled and uploaded daily to their website.  Wow, far be it from me to decry another persons beliefs or business practices, but really ????  I can make no sense of that whatsoever.  Who shuffles the cards and how and what difference it makes when the same shuffle applies to thousands, are questions I will leave you to ponder.
Here is what I believe about tarot online.
Without disparaging other faiths and beliefs in other gods, I believe the universe (and beyond) is based on a collective energy and consciousness.
To get an accurate reading with the tarot online, you must have a connection to that energy.
Whether we are reading the cards for ourselves or someone else, to some extent is irrelevant.  What matters is that either the tarot reader or the recipient (querant) is able to make some connection.
When you use tarot online clearly the 'tarot card reader' is not involved, so the connection is down to you.  It may sound stupid but the more you relax, meditate on questions etc, the more likely the energies of the universe will connect with you.
My personal beliefs are based around spiritualism and spirit guides and I do strongly believe that we, and the card reader if present, rely on our guides to bring accuracy to the online  reading.  Since the card reader is not present, this means it all down to you!!!
Let me give you an example and you tell me what the odds are of the online reading being accurate enough to make crazy life decisions and predictions around.
When the online reader was completed I tested it out, and had my friends try it out, and I'm happy to say it gave accurate advice that provided me clarity and helped to develop a plan to make my dreams a reality…  I met the the man of my dreams and an happier than ever!
 ok, so IF (and it's a big if) the tarot predicted or influenced the outcome, what worked?
In my opinion, the ONLY way this would be accurate is if the recipient (querant) brings his/her own energies and guides to the party.  This is the main reason I structure the online tarot readings the way i do.   I feel you have a far greater chance of getting accurate tarot online if you choose your card(s) then, based on your own perception and assistance from your guides and energies, ask for more guidance, another card, the strength of the card, which of it's attributes it brings today, and so on.
My ultimate goal is to offer you the chance to say, for example, 'I feel this card is relevant to love/health/work/spirituality/finance' etc., or perhaps ask 'Is this card is relevant to love/health/work/spirituality/finance?'.   In time I will add questions which may give answers like 'This relates to an older woman, sibling, father figure' etc..
I believe this is the way forward to get an accurate tarot reading online.  The more involved you are with the process, the better chance of accuracy.
Try our Free Online Tarot Readings
---

Tarot Online
Although this page is designed to be viewed individually when you search for Tarot Online, you will find many more tarot pages that will be of great help with your quest. Use the search at the bottom of the page. We have some amazing tarot books to suggest to you. Please check them out.
---
Here are some snippets from a few of my favorite books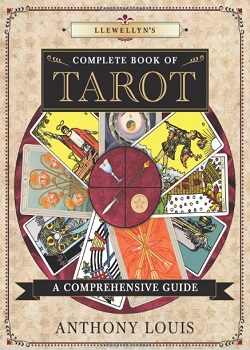 Complete Book of Tarot: Lay out all the cards of a particular suit in sequential order and make up a story that links each card to the next. Let your imagination run wild.
Complete Book of Tarot: A final ending, fresh hope, new horizons, release, liberation, the darkness before the dawn, the end of a bad situation, things can't get any worse, the end of a cycle, success but at a great price, being forced to confront a problem that has been brewing for some time, starting over, a new day is dawning.
Portable Magic: For all other tarot cards, the upright position is defined by the centre of the circle, or in the special case of the three elemental trumps, by the centre of the triangle. tarot cards are considered to be upright when they have their bases toward the centre of the circle, or in the case of the three elemental trumps that form the triangle, when they have
Do get in touch if you looked for Tarot Online and we don't have it listed. We would be more than happy to source the information for you. We hope you visit again for more online tarot information!
Complete Book of Tarot: If you decide to use reversed cards in your readings, you may find this method useful. Because inverted cards catch your attention as they stand out from the other cards in any spread, you can read the reversed cards as if they were trying to give you a special message. Simply read the inverted cards in any tarot spread in sequence while ignoring all the upright cards. Assume that the inverted cards are trying to highlight an important issue that you need to become more aware of.