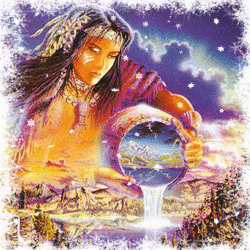 I am putting this is on a prime page for free tarot readings as I absolutely hate the idea that one or two sick people are trying to make money off the back of the coronavirus pandemic by offering tarot readings that allegedly give answers to whether you will get sick, recover, who might have it and so forth.
i have contacted those I have seen doing it to say I am disgusted at people trying to make money from tarot readings by riding on the back of peoples misery.  Coronavirus will kill many of our loved ones and we don't need a "special" tarot reading to tell us what to do.  If a Tarot or Angel Reading brings you comfort then fair enough but it doesn't take a special "Coronavirus Tarot" to do that and for heavens sake please don't make decisions about your health based on a tarot reading.
If you see people offering Free Tarot Readings please don't assume there is nothing in it for them, there usually is, even if it is only a little income from adverts or links.  They truly are NOT doing it to help you.
Make your decisions about your health and that of your loved ones based on the best scientific information you can find.
For the record, I make no money from this or any website other than a few cents from adverts which doesn't even cover the domain and hosting costs etc., let alone any contribution to time.  If you are being asked for money, or to register or for any personal information then you have wandered away from the site.
---
---
---
---
The reading you choose will bring answers to your questions about many things including past lives and your present life mission.  It will guide you with matter of the heart and finance or changes in life direction.