Not looking for The Two of Wands Tarot Card Meanings Golden Deck? You will see a search option at the bottom of the page. We have many pages just to get you precisely where you want to go.
The Two of Wands
: Upright Meanings
Generous Person
Courage
Patience
Courage
The Two of Wands: Reversed Meanings
The Golden Tarot Two's
The twos are the first depiction of multiple forces in each suite and they ask us to consider what happens when two separate entities come together. This question has a number of outcomes as we all can confirm. Sometimes unions are harmonious, blessed with the magic of instant connection and shared experiences. And sometimes unions are frightening, less between two personalities and more between parts of ourselves. In contrast to the singularity and power of the aces, twos are all about the themes of duality and connection. One may be the loneliest number, but it's easy to identify. As we move into plurality things quickly become interesting and deliciously complex.
The Golden Tarot Suit of Wands
The Suit of Wands is associated with primal energy, spirituality, inspiration, determination, strength, intuition, creativity, ambition and expansion, original thought and the seeds through which life springs forth. Wands deal with the spiritual level of consciousness and mirror what is important to you at the core of your being. Wands are also indicative of all things that you do during the day to keep you busy, be it working at the office, home or the great outdoors.
Wands are also indicative of all things that you do during the day to keep you busy, be it working at the office, home or the great outdoors. Wands have to do with movement, action and initiatives and the launching of new ideas. They may be indicative of a never-ending 'Ideas List' or 'To Do List', whereby the client has many projects on the go to keep them busy. The negative aspects of the Suit of Wands include illusion, egotistical behaviour, impulsiveness, a lack of direction or purpose, or feeling meaningless.
Comprised of imagery from the European masters paintings, Golden Tarot cards pay tribute to artwork of the Middle Ages and early Renaissance. The Golden Tarot of Klimt is one of the best for artwork. Golden Tarot aims to reconnect the Tarot aesthetically and esoterically to its origins in early-renaissance Italy. From a time of violence, pestilence and oppression came poignant images of gentle beauty and human frailty.

Although this page is designed to be viewed individually when you search for Two of Wands Golden Tarot Meanings, you will find many more tarot pages that will be of great help if you need tarot card meanings. Use the search at the bottom of the page. We have some amazing tarot books to suggest to you. Please check them out.
---
Here are some snippets from a few of my favorite books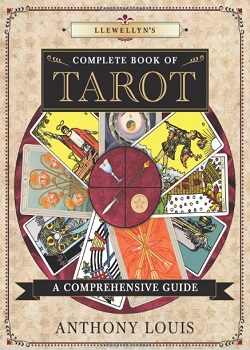 Complete Book of Tarot: When upright, the Two of Wands suggests that you are pondering a course of action or deciding on a future path your life will take. The young man on the card is contemplating a globe with a stance of self-assurance. Traditionally this card represented dark thoughts and sorrow. It reminds Waite of the sorrow of Alexander the Great amidst the grandeur of this world's wealth. Modern interpretations view the Two of Wands as a card of fortune, grandeur, dominion, and influence over others. Perhaps it encompasses both meanings simultaneously. You may feel a sense of sadness as you contemplate a potential future course of action. The number two is related to partnerships, collaboration, and making important choices, which usually involve a sense of loss in giving up something to pursue another goal that you desire.
Creative Tarot: The Golden Dawn actually didn't last very long. Infighting and power plays, mostly by the male members, splintered the group. Its most famous member was perhaps the Irish poet William Butler Yeats, who remained interested in and engaged with magical systems until his death. The writer and magician Aleister Crowley is often associated with the group, but he was quickly ejected from its ranks for being a terrible person. (This is a fact, he was a terrible person. Look it up.) But two of its lesser-known members would spread the influence of the tarot far and wide: writer Arthur Edward Waite and artist Pamela Colman Smith.
Complete Book of Tarot: Fact 6: The Oxford Dictionary defines psychic as 'relating to or denoting faculties or phenomena that are apparently inexplicable by natural laws, especially involving telepathy or clairvoyance.' 7 In my view, the tarot is a tool that allows us to tap into our intuition, the results of which often appear 'inexplicable by natural laws' because we tend to ignore intuitive hunches as we grow into adulthood. The tarot helps restore the balance between rational analysis and listening to our gut. With continued practice, you may be surprised at how often unexpected yet verifiable impressions seem to leap from the cards.
Do get in touch if you looked for Two of Wands Golden Tarot Meanings and we don't have it listed. We would be more than happy to source the information for you. We hope you visit again for more online tarot information!