One thing many of us forget is how we often have moments when we say things like we prefer the company of animals to humans.  When we have bad times the loving nature spirit animals bring can help us relate the traits they come with to situations if our lives right now.
Select one card then click it once it turns over.

Guide for Beginners:
Start by focusing on a specific issue
Clear your mind of all daily trivia
When your mind is clear, pick a card.
Look at the given meanings. Do any of these relate to your current life?
If you can't relate, save it for later in the day and pick another

Not Searching for Free Family Readings? You will find a search option at the bottom of the page. We have many pages designed to get you exactly where you want to go.
The One Card Animal Spirit Reading is a useful reading to ask simple questions relating to family relatives or friends, great for when you don't have much time.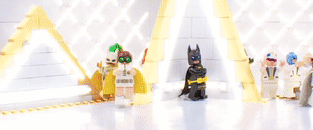 The network of friends and the support they provide becomes a strong predictor of well-being , much more than family itself . This was verified in two studies involving more than 270,000 people from almost 100 countries.
Couple relationships come and go and getting along with family and relatives is sometimes a matter of luck but friends –even though they may change throughout our lives– will always be there and serve to remind us that we are alive, that we are part of something greater than ourselves and that the world can be kind and warm after all.