Angel and Archetype Love Reading
An eclectic mix of Spirit Guide Archetypes and Angels. Interpreting Card Strength
Free Angel and Spirit Guide Reading
Select one card then click it once it turns over.

Archetypes in Readings, the collective unconsciousness: 
 This is my personal belief. No matter what god or higher power you believe in, we are all part of a collective consciousness, both in this world and the next. Whether your reading comes from tarot, angels or archetype cards we are delving into that collective consciousness. If you are present with a psychic or clairvoyant who has strong connections, you may be connected to individuals but more likely you will be communicating with part of this universal energy which connects us all. Much of the connection comes through our own energies and this is particularly true of online readings. 
Angel Archetype Meanings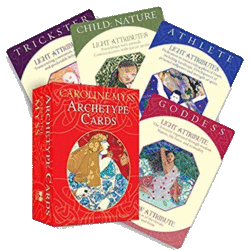 Archetypes are ancient, universal patterns of behavior that are embedded in what Carl Jung called the "collective unconscious." Caroline Myss has created a unique set of 80 Archetype Cards, each individually designed to provide the basic Light and Shadow Attributes of a different Archetype. The deck also contains six blank cards on which you can create your own Archetypes. The deck comes with an instruction booklet explaining how to use the cards to help determine which Archetypes are most active in your psyche, and how they can lead you to achieve greater insights into your life. The deck is suitable to be used by itself, in conjunction with Caroline's book Sacred Contracts, or with any of her workshops and seminars.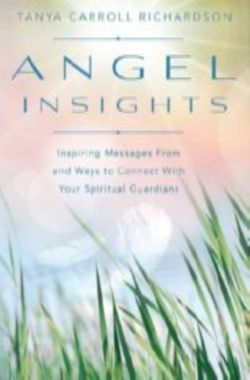 The book is dedicated to every angel in heaven for the guidance, comfort, and protection they offer us here on earth each day, with special gratitude to the angels who constantly sent me messages and inspiration during the writing process.  Everyone has guardian angels. Assigned to you at birth, they are devoted to protecting you and advocating for you throughout your life. Your guardian angels are a gift from Spirit, but they are a gift you do not have to earn—a gift that will never be taken back. The love and healing energy of your guardian angels is your birthright. This book discusses several different types of angels, but will often reference guardian angels, as those are the angels you will have the most intimate relationships with throughout your life. However, this book can help you create a closer connection to not only your guardian angels but the angel realm as a whole.