Clairvoyants, Mediums and Psychics in Bristol
Alexandra Oakes
Alexandra,a Norwich based International psychic medium, teacher and author offering over twenty years experience, has been guided to work spiritually, using all of her senses as a psychic-medium.
She reads not only intuitively but also combining clairaudience, clairsentience and clairvoyance.
Her readings often involve remote viewing to give an in-depth insight into your life & circumstances.
She works from the heart to give guidance and enlightenment in order to encourage and uplift others.
Telphone: 01553 349617
Mobile: 07934 096884


Clairvoyants, Mediums and Psychics in Bristol please contact us for your free listing here. If you were searching for a psychic in Bristol or any of the following areas, please reach out to us with the details of the psychic you eventually go to.
Covering the following areas in Bristol: Ashley, Axbridge, Banwell, Bishopston, Bishopsworth, Brislington East, Brislington West, Bristol, Cabot, Cheddar, Clevedon, Clifton East, Cotham, Easton, Eastville, Filwood, Frome Vale, Hartcliffe, Henbury, Hengrove, Henleaze, Hillfields, Horfield, Kingsweston, Lawrence Hill, Wedmore, Weston-Super-Mare, Winscombe

This page is part of our psychics directory for Bristol. If you weren't looking for psychics in Bristol use the search at the bottom of the page. In the meantime, we have some amazing books that may help if you want to know more about beoming a psychic. Please see below.
---
Here are some extracts from a few of my favorites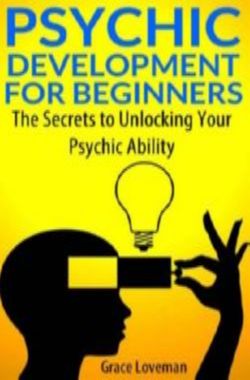 Development for Beginners: It is unclear whether or not hypnacogic imagery can actually be classified as psychic, however. That classification is still highly debatable. Although, you may call many different things by many different names, so does it really matter what you call it as long as it gives you the desired results? To paraphrase Shakespeare, a premonitory vision by any other name would still remain as clairvoyant.
Books to help develop your powers as a medium
Development for Beginners: The PA's association with the AAAS led to a huge increase in parapsychological research. During this time, many new organizations were formed, including the Academy of Parapsychology and Medicine, the Academy of Religion and Psychical Research, the Institute of Parascience, and the Princeton Engineering
Development for Beginners: In order to truly hone your psychic abilities, it is a really great idea to first build a solid foundation of relaxation and visualization techniques. Doing so will afford you with the necessary skills to perform a number of powerful psychic techniques, including telepathy.


Full List of areas covered on our Bristol Psychics page:
Abbots Leigh, Abson, Aldwick, Almondsbury, Alveston, Arnos Vale, Ashley Down, Ashton, Ashton Gate, Aust, Avon Valley Business Park, Avonmouth, Awkley, Backwell, Baptist Mills, Barrow Gurney, Barrs Court, Barton Hill, Bathampton, Beach, Bedminster, Bedminster Down, Belluton, Bishop Sutton, Bishopston, Bishopsworth, Bitton, Blagdon, Bradley Stoke, Brentry, Bridgeyate, Brislington, Bristol, Bristol International Airport, Broadmead, Brockley, Burnett, Burrington, Butcombe, Cadbury Heath, Cameley, Camerton, Canon's Marsh, Carlingcott, Catbrain, Charterhouse, Chelvey, Chelwood, Chew Magna, Chew Stoke, Chewton Keynsham, Chipping Sodbury, Chittening, Cholwell, Clandown, Clapton in Gordano, Claverham, Claverton, Clay Hill, Cleeve, Clifton, Clifton Wood, Clutton, Coalpit Heath, Codrington, Combe Down, Combe Hay, Compton Dando, Compton Martin, Congresbury, Coombe Dingle, Corston, Cotham, Cowhill, Doddington Ash, Dodington, Downend, Downside, Doynton, Dundry, Dunkerton, Durdham Park, Earthcote Green, Earthcott Green, East End, East Harptree, Easton, Easton-in-Gordano, Eastville, Elberton, Emersons Green, Engine Common, Englishcombe, Failand, Farleigh, Farmborough, Farrington Gurney, Felton, Fishponds, Flax Bourton, Frampton Cotterell, Frenchay, Freshford, Gaunts Earthcott, Grovesend, Hallatrow, Hallen, Ham Green, Hambrook, Hawkfield Business Park, Henbury, Henfield, Hengrove, Henleaze, High Littleton, Hinton Blewett, Hinton Charterhouse, Horfield, Horton, Hotwells, Hunstrete, Inglesbatch, Ingst, Iron Acton, Itchington, Iwood, Kendleshire, Keynsham, Kingsdown, Kingswood, Kington, Knap, Knowle, Langford, Latteridge, Lawrence Hill, Lawrence Weston, Leigh Woods, Limpley Stoke, Little Sodbury, Little Stoke, Littleton, Littleton-on-Severn, Littleton-upon-Severn, Long Ashton, Longwell Green, Lower Claverham, Lower Failand, Lower Hazel, Lower Hounsley, Lower Langford, Lower Morton, Lulsgate, Lulsgate Bottom, Mangotsfield, Marksbury, Midford, Midsomer Norton, Monkton Combe, Montpelier, Morton, Nailsea, Nempnett Thrubwell, New Cheltenham, Newton, Newton St Loe, Newtown, Nibley, North End, North Wick, North Widcombe, Northville, Northwick, Norton Hawkfield, Norton Malreward, Odd Down, Old Down, Old Sodbury, Oldbury Naite, Oldbury-on-Severn, Oldland, Oldland Common, Olveston, Over, Patchway, Paulton, Peasedown St John, Pensford, Pill, Pilning, Portbury, Portishead, Priston, Publow, Pylle Hill, Queen Charlton, Radstock, Redcliff Bay, Redcliffe, Redfield, Redhill, Redland, Regil, Rickford, Rudgeway, Saltford, Sea Mills, Severn Beach, Shepperdine, Shirehampton, Shortwood, Shoscombe, Siston, Sneyd Park, Soundwell, South Widcombe, Southmead, Southstoke, Southville, Speedwell, St. Agnes, St. Andrews, St. Annes Park, St. Augustines, St. George, St. James, St. Judes, St. Mary's Grove, St. Pauls, St. Philips, St. Philips Marsh, St. Werburghs, Stanton Drew, Stanton Prior, Stanton Wick, Staple Hill, Stapleton, Stockwood, Stoke Bishop, Stoke Gifford, Stowey, Swineford, Temple Cloud, Temple Meads, The Oval, Thornbury, Timsbury, Tockington, Totterdown, Twerton, Twinhoe, Tyndalls Park, Tyndal's Park, Tyntesfield, Ubley, Udley, Upper Littleton, Upper Morton, Upper Stanton, Upper Strode, Upper Town, Upton Cheyney, Wapley, Warmley, Wellow, Welton, West End, West Harptree, West Hill, West Town, Westbury on Trym, Westbury Park, Westbury-on-Trym, Westerleigh, Weston-in-Gordano, Whitchurch, Whitehall, Wick, Willsbridge, Winford, Winterbourne, Winterbourne Down, Woollard, Wraxall, Wraxhall, Wrington, Writhlington, Yate, Yatton