This page is part of your health tarot reading with the Rider Waite Tarot Deck. If you are reading this page by accident you may prefer our Spirit Guide Quiz or if you looked for The Ten of Wands specifically try The Ten of Wands Rider Waite Tarot Meaning. Love, Luck and Light to all!
Well-Being, Physical Health Or Mental Health:
Stress may have taken a serious toll on your body, but there are things that you can do to re-build. First of all, calm down. Secondly, be sure that you are getting adequate rest and sleep. Then consider supplementation if you need it; stress is particularly bad about depleting the vitamins in your body. Massage and vacation can work wonders now. If fatigue and sleeplessness and physical problems have persisted, get treatment – even if you have no money and no health insurance, there is help available to you. Find it.
Card Meanings: Responsibilities, Burn-Out, Drudgery, Resistance, Duty, Ruined, Taken For Granted, Delays, Saddled, Keep Going, Lost Focus, Obligation, Restricted, Overburdened, Stress, Taking On Too Much, Problems, Major Challenges, Failure, Lost Your Way, Struggle, Weight On Shoulders, Overloaded, Uphill Struggle, Pain, Lack Of Fun/ Spontaneity
When the Ten of Wands appears, you may feel as though you are carrying a very heavy burden. You may want to look hard at this and see if there are any ways that you might lighten your load either literally or figuratively. If you look carefully you may find that part of the burden you are carrying emotionally actually belongs to someone else. It will be important for you to pace yourself now. Don't try to do too much.

This reading is part of a health tarot reading using the The Ten of Wands using cards from the with the Rider Waite Tarot Deck. You will find many more tarot pages that will be of great help if you need tarot card meanings. Use the search at the bottom of the page. We have some amazing tarot books for you to browse. Please see below.
---
Here are some snippets from a few of my favorite books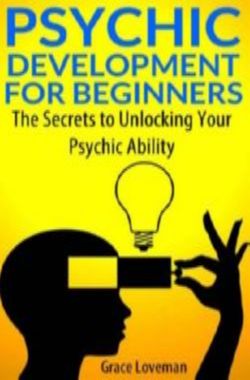 Development for Beginners: Another way to promote eye-health is to take vitamin B supplements to fortify your eyes. USDA research suggests that the least amount of eye-clouding or blurriness (direct measures of cataract risk) occurs in people who have high intakes of riboflavin, thiamin, and vitamin B.
Try our Love Horoscopes: Gemini and Libra
Reversed Cards: One of the things I notice the most about the Ten of Wands from Llewellyn's Classic Tarot is that the wands are blooming. Even though right now you may not see their potential, that doesn't mean that you won't. Let's face it—you won't be able to keep that fiery energy blocked, bound, and bundled forever. I mean, you do have ten matchsticks ready to spark at any second. Think of it this way: the more you suppress your energy the bigger the explosion you will create.
Complete Book of Tarot: In Israel, Dr. Ofra Ayalon has developed the Therapy Cards Reading (TCR) technique to help people work through trauma with the aid of the images on the cards. TCR functions by 'interpreting a card image as a visual metaphor referring to the person's life issues. But unlike divination or Tarot reading, an important principle of TCR is that the one who holds the card holds the message. There are no fixed interpretations for the cards, no professional 'reader' who interprets them for you. Instead, a guide or a partner is there to help you focus on an issue, and explore what the image means for you.' 17 In my experience, the most helpful tarot readings are those done in in a manner similar to TCR: the reader serves as a guide to help the querent focus on the issues reflected in the cards and to understand what they mean in his or her life.
Feel free to drop us a line if you looked for The Ten of Wands Rider Waite Health Tarot Reading and you don't see what you want. We would be glad to help. In the meantime checkout Tarot Reader Southampton.
Complete Book of Tarot: The upright Four of Wands in the future position was also a welcome sign. The Llewellyn site offered the keywords 'repose after difficulty' and added 'achieving a state of balance, peace, and contentment after a long ordeal.' The cards suggested I keep plugging away and focusing on quality despite the long ordeal. In the end, the result should be favorable and bring contentment. I hope the cards were right.