Clairvoyants, Mediums and Psychics in Dundee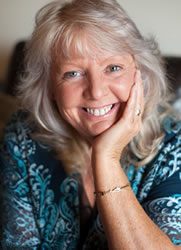 June Field
June works around Dundee and has read for many celebrities including: Toyah Willcox, Emmerdale cast members and Vicki Gulvanson (Housewives of Orange County)
"The loss of a loved one does not mean the end. The essence of my Spiritual Process is to work towards transforming any experience of grief and in partnership with Spirit, enable them to see the view from the other side of the bridge."
June received the title of "Worlds Greatest Psychic" after battling with 70,000 psychics worldwide in a 7 month reality TV show filmed in Kiev that aired to millions worldwide… she took over 54% of the overall votes to gain her title!
Quoted as "Worlds Greatest Psychic" after participating in and winning "International Battle of the Psychics" where over 70,000 Psychic Mediums from all over the world took part.
Tel: 01667 456377


Clairvoyants, Mediums and Psychics in Dundee please contact us for your free listing here. If you were searching for a psychic in Dundee or any of the following areas, please reach out to us with the details of the psychic you eventually go to.
Covering the following areas in Dundee: Arbroath, Brechin, Carnoustie, Dundee, Forfar, Kirriemuir, Montrose, Newport-On-Tay, Tayport

This page is part of our psychics directory for Dundee. If you weren't looking for psychics in Dundee use the search at the bottom of the page. In the meantime, we have some amazing books that may help if you want to know more about beoming a clairvoyant. Please see below.
---
Here are some extracts from a few of my favorites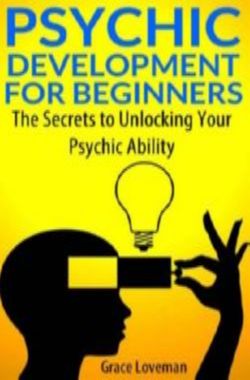 Development for Beginners: Then, either mentally or out loud, say what it is that you are looking at and then tell yourself, "My psychic mind is trained and capable of accurately observing my surrounding environment at all times. My unconscious mind alerts me to everything I need to see. I function at my fullest psychic capacity."
Books to help develop your powers as a medium
Development for Beginners: It never hurts to improve your hearing skills. No one likes to be on the receiving end of comments such as, "Turn up your hearing-aid, Grandpa!" Plus, sensitizing your ears will also progress your listening, eaves-dropping, and most importantly (at least for the purposes of this book), psychic ability skills.
Development for Beginners: We generally don't need to use wireframes to operate within the physical world, but being able to visualize and think in terms of them are good skills to have for your psychic development.


Full List of areas covered on our Dundee Psychics page:
Affleck , Auchterhouse , Backmuir of Liff , Baldovan , Baldovie, Baldovie , Balgray , Ballumbie , Barns of Claverhouse , Barns of Wedderburn , Benvie, Benvie , Birkhill , Bonnyton , Bridgefoot , Brighty , Broughty Ferry, Broughty Ferry , Bucklerheads , Burnside of Duntrune , Castle Huntly , Claverhouse Industrial Park , Craigton , Denhead, Denhead of Gray , Douglas and Angus, Douglas and Angus , Downfield, Downfield , Dronley , Drumsturdy , Dryburgh Industrial Estate , Dundee, Dundee Technology Park , Dunsinane Industrial Estate , Duntrune , East March , Fowlis , Gagie , Greenburn , Inveraldie , Invergowrie , Kellas , Kingennie , Kingoodie , Kirkton of Auchterhouse , Kirkton of Monikie , Kirkton of Strathmartine , Kirkton of Tealing , Laws , Leoch , Liff , Lochee, Lochee , Longforgan , Lundie , Mains of Ardestie , Monifieth , Monikie , Muirhead , Murroes , Newbigging , Strathmartine , Tealing , Thriepley , Todhills , Wellbank , West Ferry , West Gourdie Industrial Estate , West Pitkerro Industrial Estate