Clairvoyants, Mediums and Psychics in Bradford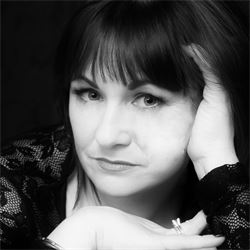 Lizzie Houlbrooke
Manchester based Lizzie Houlbrooke has been working as a Medium & Psychic Tarot Card Reader in Manchester for many years.
As a medium she loves working with Spirit and completing a link between their world and ours
Lizzie has an interest in all things Spiritual and has a strong desire to help anyone in need, the two combine perfectly. 
She often appears as a guest Medium with the Haunted Rossendale Team, helping trapped Spirit to cross-over to the other side.
For appointments +44 (0)7767 275 545



Clairvoyants, Mediums and Psychics in Bradford please contact us for your free listing here. If you were searching for a psychic in Bradford or any of the following areas, please reach out to us with the details of the psychic you eventually go to.
Covering the following areas in Bradford: Bingley, Bradford, Cleckheaton, Keighley, Settle, Shipley, Skipton

This page is part of our psychics directory for Bradford. If you weren't looking for psychics in Bradford use the search at the bottom of the page. In the meantime, we have some amazing books that may help if you want to know more about beoming a medium. Please see below.
---
Here are some extracts from a few of my favorites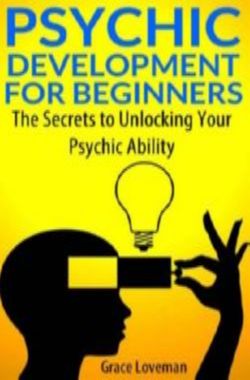 Development for Beginners: In order to truly hone your psychic abilities, it is a really great idea to first build a solid foundation of relaxation and visualization techniques. Doing so will afford you with the necessary skills to perform a number of powerful psychic techniques, including telepathy.
Books to help develop your powers as a medium
Development for Beginners: As you touch each of the objects, say to yourself, "I am feeling an object that is [insert a texture-related adjective]. I am sensitizing my sense of touch to enhance my psychic abilities."
Development for Beginners: Ok, so now that we've gotten the history lesson out of the way, I think it's important to go over the definitions of some of the key words and phrases that are involved with psychic development. I know, I know – you're thinking this sounds like more homework. First, you had to have a history lesson, now you have learn definitions. Seriously, when's recess?


Full List of areas covered on our Bradford Psychics page:
Allerton, Apperley Bridge, Bankfoot, Bierley, Birkenshaw, Bolton, Bolton Woods, Buttershaw, Clayton, Crossflats, Cullingworth, Denholme, Drighlington, Dudley Hill, East Bierley, East Bowling, Eccleshill, Fagley, Fairweather Green, Five Lane Ends, Frizinghall, Girlington, Gomersal, Great Horton, Greengates, Heaton, Holmewood, Horton Bank Top, Idle, Laisterdyke, Lidget Green, Listerhills, Little Germany, Little Horton, Low Moor, Manningham, Oakenshaw, Odsal, Queensbury, Sandy Lane, Thackley, Thornbury, Thornton, Tong, Tyersal, Undercliffe, West Bowling, Wibsey, Wilsden, Wyke