One Card Love Reading (Salem Deck)
Select one card then click it once it turns over.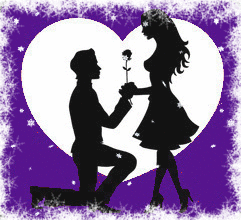 General Meanings Love
romance, love or relationships
Energies connected: Love
A very common modern use of the tarot is to help clarify issues that are on your mind. The most common areas of concern by far are love, relationships and romance. What's in the cards for your love life? Everyone likes to know where their love lives are going, what will happen to their romantic relationships, and if they will be happy. In a Love Tarot Reading, the major arcana, associated with major influences and events in your life, often play the most important role. Aces in a love reading indicate new beginnings.
About the salem Tarot Deck
With deep rich colors, subdued by subtle shades of red/orange, the overall look is dark as you would expect from a deck loosely designed to reflect the witch periods of Salem. The Salem Tarot is a deck of magic and destiny. Within its 78 cards lies the souls path from birth to death and beyond. It's uses pagan and medieval imagery and each card has subtle flashbacks to the times of Salem and the witch trials.

This romance, love or relationships is part of a one card reading with love cards from the Salem Tarot Deck. You will find many more tarot pages that will be of great help if you need tarot card meanings. Use the search at the bottom of the page. We have some amazing tarot books for you to browse. Please see below.
---
Here are some snippets from a few of my favorite books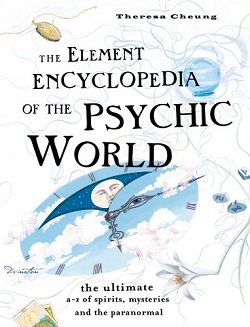 Elements of the Psychic World: Over 250 years an estimated 200,000 people were executed for witchcraft in the most brutal manner. Most of the executions took place in Europe, especially in Germany. In America the worst case was the Salem witch trials in 1692, in which 141 people were falsely arrested on the basis of accusations by hysterical children; 20 were sentenced to death. Victims of the witch-hunts typically included village wise men and women who had reputed healing or magical powers or psychic powers such as clairvoyance. Victims were often tortured into making confessions.
Elements of the Psychic World: PNI suggests that emotions have a part to play in physical health, and over the years research has shown that relaxation and positive thinking techniques can produce changes in wellbeing and can be used in the treatment of illness. Relaxation, visualization and imagery have been used with success to treat a whole range of conditions, from headaches and indigestion to serious conditions such as depression, heart disease and cancer. Studies also show that unhappy feelings, in particular suppressed anger, fear and guilt, low self-esteem and a lack of loving relationships, can also increase a person's chances of developing heart disease, cancer and infertility.
Complete Book of Tarot: Fire (Wands) and Water (Cups) are inimical and greatly weaken each other's influence. (In Greek philosophy, Fire is hot and dry, whereas as Water is cold and wet. Fire and Water thus have no qualities in common and are contrary to one another.)
Do get in touch if you looked for Free Love Reading with the salem Tarot Deck and we don't have it listed. We would be more than happy to source the information for you. We hope you visit again for more online tarot information!
0