One Card Family Reading (Salem Deck)
Select one card then click it once it turns over.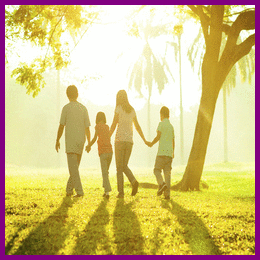 General Meanings Family
family, friends & relationships
Energies connected: Family
We all have issues in our life around family and close friends. A family tarot reading can help you clarify your thoughts and deal with worrying situations. Often we cant'se a way out of a dilemma because we are just to close to family and friends. This is where the tarot can guide you.
About the salem Tarot Deck
With deep rich colors, subdued by subtle shades of red/orange, the overall look is dark as you would expect from a deck loosely designed to reflect the witch periods of Salem. The Salem Tarot is a deck of magic and destiny. Within its 78 cards lies the souls path from birth to death and beyond. It's uses pagan and medieval imagery and each card has subtle flashbacks to the times of Salem and the witch trials.

This family, friends & relationships is part of a one card reading with family cards from the Salem Tarot Deck. You will find many more tarot pages that will be of great help if you need tarot card meanings. Use the search at the bottom of the page. We have some amazing tarot books for you to browse. Please see below.
---
Here are some snippets from a few of my favorite books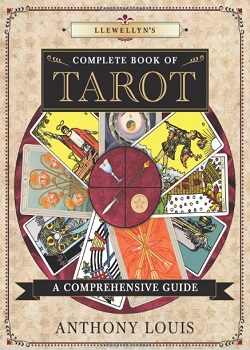 Complete Book of Tarot: A case in point occurred in Burma in 1987 during the dictatorship of Ne Win, a superstitious leader who was overly dependent on the advice of numerologists. Ne Win was convinced that his lucky number was nine. As a result, on September 5 of that year, the Burmese government announced (without warning or compensation) that it was demonetizing the 25-, 35- and 75-kyat notes because these denominations were not divisible by nine and were thus unlucky. In addition, 45- and 90-kyat notes were introduced because they were divisible by nine. The effect of this sudden change in the currency was devastating. In the blink of an eye, 75 percent of the country's currency became worthless, causing families to lose their life savings. Riots followed, and a military coup overthrew Ne Win in 1988. When all was said and done, nine did not turn out to be such a lucky number for the superstitious dictator!
Complete Book of Tarot: The zodiac consists of a dozen signs, each 30 degrees wide. By definition, an astrological sign is a mathematical division of the 360-degree circle into twelve parts. Every so often an ignorant science reporter claims that astronomers have discovered a thirteenth sign, when in reality they are referring to a thirteenth constellation. The claim that there are thirteen signs is patent nonsense because by definition a sign is one-twelfth of a circle. There cannot be thirteen parts in a dozen, except in the world of science writers who pontificate about matters of which they are ignorant.
Complete Book of Tarot: 24. Rami M. Shapiro, Hasidic Tales (Woodstock, VT: Skylight Paths Publishing, 2003), xxii.
Do get in touch if you looked for Free Family Reading with the salem Tarot Deck and we don't have it listed. We would be more than happy to source the information for you. We hope you visit again for more online tarot information!
0