Your Chosen Card – Princess of Disks Reversed Thoth Deck
When reversed, the Page of Pentacles may bring disappointing news about an exam, a job offer, or some other financial matter. Rather than put in the required effort, this reversed Page tries to manage by doing the least amount of work necessary. Often this leads to failure or less than stellar results. He tends to be lax about the care of his body and would rather go out to a bar with friends than spend time at the gym.
Keywords Reversed: wasteful, prodigal, careless, petty, spoiled, idle, lazy, dull, slow, sickly, boring, small-minded, out of shape; loss, dissipation, wastefulness, overindulgence, pollution, prodigality, poor management, bad news, academic failure, lack of exercise, ill health; all work and no play.
Decans/Timing: Astrology associates the element Earth with winter.
Astrology: Earth of Earth. The Pages (Princesses) have no zodiacal attribution but represent four types of 'elemental' people.
Etteilla: A studious youth, study, application, work, apprenticeship; (R) luxury, abundance, benefit, prodigality, liberality.
When Princess of Disks is reversed you can pretty much take it that life is going well but that's when life takes us by surprise.  If Princess of Disks is unclear it may help to choose a card from the Major Arcana to provide more insight into what it is Princess of Disks is trying to tell you.  If you had a particular issue in  mind, or want to seek clarification on something else, you can also choose again to get more guidance.

This chosen card is part of your reversed card reading for Princess of Disks using cards from the Thoth Tarot Deck. You will find many more tarot pages that will be of great help if you need tarot card meanings. Use the search at the bottom of the page. We have some amazing tarot books for you to browse. Please see below.
---
Here are some snippets from a few of my favorite books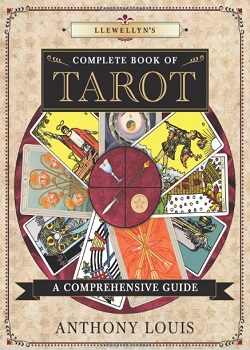 Complete Book of Tarot: Unlike modern tarot readers who use reversals and complex spreads, the Golden Dawn kept all the tarot cards upright and laid them out in a row. They began by reading the sequence of cards starting from the querent's significator, using a method called card counting in the direction toward which the significator was facing. This was done by assigning each card a numerical value as follows:
Creative Tarot: The Page of Coins will provide you with some sort of hint for how to turn your idea into reality; how to invest your resources for the biggest payoff later.
Complete Book of Tarot: In recent years, the Tarot of Marseille has enjoyed increasing popularity, spurred on by the writings of authors like Alejandro Jodorowsy and Yoav Ben-Dov, who offer beautiful modern reproductions of antique tarot decks in the Marseille tradition. The influential tarot teacher Caitlín Matthews has endorsed the use of the Marseille deck, as can be seen in this article about tarot mythology (italics mine):
Do get in touch if you looked for Princess of Disks and we don't have it listed. We would be more than happy to source the information for you. We hope you visit again for more online tarot information!
Complete Book of Tarot: It is possible to arrive at a similar interpretation without taking into account the elemental dignities, thus avoiding the mental gymnastics of the Golden Dawn approach. Looking at the same three-card spread, an intuitive reader might reason that the Ten of Wands indicates an oppressive burden and the Five of Swords a painfully humiliating situation. Because the Ten of Cups is sandwiched between these two difficult cards, the pleasure promised by the Cups is likely to be compromised by the surrounding stressful situations.