Your Chosen Card – Seven of Pentacles Upright Rider Waite Deck
When upright, the Seven of Pentacles shows a farmer who has paused in the midst of his labors to assess his progress and plan his next moves. He has worked hard to get to this point and is well aware that his efforts will eventually pay off. Perhaps he is wondering what else he needs to be doing at this time. When we plant seeds, we know that no amount of impatience on our part will speed their growth. Instead, diligent care, responsible cultivation, and respect for natural cycles will produce an abundant harvest. The planet Saturn associated with this card is a strict taskmaster who, in the end, gives us what we deserve. As we read in the Bible, 'Whatsoever a man soweth, that shall he also reap' (Galatians 6:7, KJV).
Keywords Upright: Perseverance, long-term planning, realistic assessment, reevaluation, quality control, taking stock, investing wisely for the future, slow but steady progress, the just rewards of hard work, waiting for the proper time to harvest, an office romance, unrequited labor, getting what you deserve, planning for financial security in retirement.
Timing: 20 Taurus–30 Taurus. Tropical, 11 May–20 May. Sidereal, 4 June–14 June.
Astrology: The stern taskmaster Saturn in the third decan of earthy Taurus, realm of the Knight of Swords and the Hierophant (Taurus). Saturn is linked to the World.
Number Symbolism: 7 – assessment, reevaluation, standing at a threshold, seeking advantage.
Rider Waite: A young man, leaning on his staff, looks intently at seven pentacles attached to a clump of greenery on his right; one would say that these were his treasures and that his heart was there. Divinatory Meanings: A card of money, business, barter; but one reading gives altercation, quarrels – and another, innocence, ingenuity, purgation; (R) cause for anxiety regarding money which it may be proposed to lend.
When Seven of Pentacles is upright you can pretty much take it that life is going well but that's when life takes us by surprise.  If Seven of Pentacles is unclear it may help to choose a card from the Major Arcana to provide more insight into what it is Seven of Pentacles is trying to tell you.  If you had a particular issue in  mind, or want to seek clarification on something else, you can also choose again to get more guidance.

This chosen card is part of your upright card reading for Seven of Pentacles using cards from the Rider Waite Tarot Deck. You will find many more tarot pages that will be of great help if you need tarot card meanings. Use the search at the bottom of the page. We have some amazing tarot books for you to browse. Please see below.
---
Here are some snippets from a few of my favorite books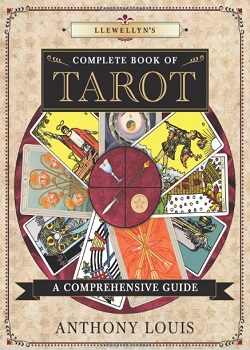 Complete Book of Tarot: To illustrate the storytelling technique, consider the following reading. It was done for a college student who asked about pursuing graduate studies in psychology, her university major. An advisor had cautioned her that the field of psychology was becoming increasingly competitive, and she was worried about obtaining an advanced degree for which there might be little demand in the future. We decided on a three-card spread; she drew the Five of Wands, the Seven of Pentacles, and the Page of Swords.
Creative Tarot: Late in his life, Dalí decided to create his own deck of tarot cards. He worked from the basic definitions of the cards as outlined by Waite and Smith, but he deviated from their basic templates. He used images that came to him in dreams, alongside ancient Roman and Christian iconography to create a very surrealist deck. Where Smith created clean, simple to understand images, Dalí designed bizarre landscapes. The great Spanish artist was nearing the end of his life, and his cards' images are based on a lifetime of knowledge of art history, the power of the icon and the symbol, and many figures—such as his strangely elegant elephants with long, spidery legs—that recurred in his artwork throughout his career.
Complete Book of Tarot: Unfortunately, complete sets of these early tarot cards no longer exist. The Pierpont-Morgan Bergamo deck, produced in 1451, originally consisted of seventy-eight cards. The Cary-Yale deck, which may be the oldest extant set of tarot, probably contained eighty-six cards in all. At some point, card makers decided to limit the 'standard' tarot deck to seventy-eight cards comprised of twenty-two trumps, forty numbered pip cards, and sixteen court cards, as we have today.
Do get in touch if you looked for Seven of Pentacles and we don't have it listed. We would be more than happy to source the information for you. We hope you visit again for more online tarot information!
Tarot Triumphs: It's advisable to make one pack of cards your prime choice for use; you'll build up a rapport with it, and you'll find it easier to interpret layouts this way. However, many of us love collecting Tarot cards, or comparing versions, so you may quickly be tempted to acquire other types of packs. And as you progress with Tarot, you may find, as I did, that your affinity changes somewhat.