Your Chosen Card – Six of Dynamism Upright Mage Deck
When upright, the Six of Swords indicates that you are moving away from troubling waters toward less turbulent circumstances with the aid of a strong and skillful oarsman. You are not there yet, and some residual difficulties remain on your journey. Conversely, you may be playing the role of the protective oarsman, helping someone to leave a problematic situation behind, in search of a better life. Crowley named this card 'Science' because of its connection with the mental planet Mercury in the objective sign Aquarius. The clever use of words may play an important role in your current situation.
Keywords Upright: Moving away from troubles, the removal of obstacles, a journey, change of scene, travel over water, safe passage, kind attention, patience, a helpful attendant, a guardian angel, moving toward less turbulent times, carrying a message afar, difficulties surmounted, resolution of legal difficulties, better times ahead; a declaration, revelation, proposal, publicity, surprise, winning intelligence, a verbal accomplishment.
Timing: 10 Aquarius–20 Aquarius. Tropical, 30 January–8 February. Sidereal, 23 February–3 March.
Astrology: Quick and clever Mercury, messenger of the gods, in the second decan of airy Aquarius, realm of the Waite King/Thoth Prince of Swords (Air of Air) and the Star (Aquarius). Mercury is linked to the Magician.
Number Symbolism: 6 – harmony, communication, sharing, compassion.
Rider Waite: A ferryman carrying passengers in his punt to the further shore. The course is smooth, and seeing that the freight is light, it may be noted that the work is not beyond his strength. Divinatory Meanings: A journey by water, route, way, envoy, commissionairy [a messenger or attendant charged with the protection of people, property or information], expedient, a pleasant voyage; (R) declaration, confession, publicity; one account says that it is a proposal of love.
When Six of Dynamism is upright you can pretty much take it that life is going well but that's when life takes us by surprise.  If Six of Dynamism is unclear it may help to choose a card from the Major Arcana to provide more insight into what it is Six of Dynamism is trying to tell you.  If you had a particular issue in  mind, or want to seek clarification on something else, you can also choose again to get more guidance.

This chosen card is part of your upright card reading for Six of Dynamism using cards from the Mage Tarot Deck. You will find many more tarot pages that will be of great help if you need tarot card meanings. Use the search at the bottom of the page. We have some amazing tarot books for you to browse. Please see below.
---
Here are some snippets from a few of my favorite books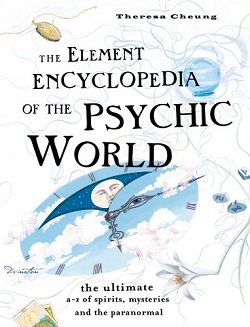 Elements of the Psychic World: Ponder what you would like to do next and where you would like to go. You may want to visit a place or person who is normally far away, through a process called targeting. This can be done by focusing on the image of the location or the person's face, then seeing it at the end of a tunnel. Move forward through the tunnel until you arrive at the desired place or the intended person.
Development for Beginners: The connection between Dr. Erwin's dream and the image that was transmitted to him is undeniable, and it gave the Dr. Ullman and the rest of the staff at the Dream Laboratory sound reason to believe in the possibility of psychic dreams.
Elements of the Psychic World: Despite poor experimental records EVP researchers continue to devote time and energy to finding a way to capture something on tape that proves life after death. In the last decade or so EVP has moved into other media, including TV, video and film cameras and computers. Researchers all over the world have reported images and voices
Do get in touch if you looked for Six of Dynamism and we don't have it listed. We would be more than happy to source the information for you. We hope you visit again for more online tarot information!
Elements of the Psychic World: Also known as skin reading and dermo-optics, this quite literally means seeing images and colours through the skin. Eyeless vision is said to work best in daylight rather than in darkness.