Not looking for The Eight of Chalices Tarot Card Meanings Salem Deck? You will see a search option at the bottom of the page. We have many pages just to get you precisely where you want to go.
The Eight of Chalices
: Upright Meanings
Disappointment
Abandonment
Misery
The Eight of Chalices: Reversed Meanings
The Salem Tarot The Eight's
The number Eight in the Tarot deck describes boundaries, limitations and situations that are inherently intractable. As we search and seek and gain desire for things to be a certain way, we often ignore boundaries. It is good to know your limitations and accept what can and cannot be done. Those who resonate with the vibration of eight are extremely successful – particularly in business where success relies on a period of time that allows progress to unfold. These people see trends and the bigger picture, and are able to ride a wave to their great gain. If the eights could be described in one word it would be 'action.' These cards illustrate moments of dedication, movement, and commitment. Often growth-oriented, the eights show us how deciding to put our noses down and do the work can be in turns satisfying, galvanizing, and intimidating.
The Salem Tarot Suit of Chalices
The Suit of Chalices deals with the emotional level of consciousness and is associated with love, feelings, relationships and connections. Chalices are about displays of emotion, expression of feelings and the role of emotions in relation to others. The Chalices Tarot cards indicate that you are thinking with your heart rather than your head, and thus reflect your spontaneous responses and your habitual reactions to situations. Chalices are also linked to creativity, romanticism, fantasy and imagination. The negative aspects of the Suit of Chalices (i.e. when the Chalices cards appear reversed) include being overly emotional or completely disengaged and dispassionate, having unrealistic expectations and fantasising about what could be. There may be repressed emotions, an inability to truly express oneself and a lack of creativity. The Suit of Chalices traditionally represents the west and autumn. If using an ordinary deck of playing cards, Chalices are represented by the Suit of Hearts.
With deep rich colors, subdued by subtle shades of red/orange, the overall look is dark as you would expect from a deck loosely designed to reflect the witch periods of Salem. The Salem Tarot is a deck of magic and destiny. Within its 78 cards lies the souls path from birth to death and beyond. It's uses pagan and medieval imagery and each card has subtle flashbacks to the times of Salem and the witch trials.

Although this page is designed to be viewed individually when you search for Eight of Chalices Salem Tarot Meanings, you will find many more tarot pages that will be of great help if you need tarot card meanings. Use the search at the bottom of the page. We have some amazing tarot books to suggest to you. Please check them out.
---
Here are some snippets from a few of my favorite books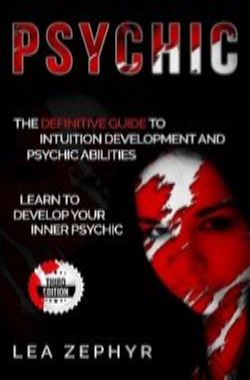 Psychic Abilities : You will begin to see a mist filling up the ball and then within a short time you will see images as well regarding what you wanted to visualize. These images may not be what you thought you would see, but they are a reflection of the information that is within your subconscious. Over time and with practice, your intuition and psychic ability will help you see images that are directly related to what you are asking about so that you can make a clearer interpretation with ease.
Development for Beginners: Such faith was placed on the Pythia's telling of the future that no major decisions were made without consulting her first. Dignitaries, heads of state, and common folk alike would make frequent pilgrimages to see the Pythia, and they would pay large amounts of money for her oracles.
Elements of the Psychic World: Creative visualization is built on the ancient belief in the power of the mind to create what you want in your life. If you think about what you'd like to achieve in your life, you can do just that, as positive images and thoughts attract positive energy. Creative visualization is widely used in business, sport, art, psychotherapy, psychic development, mystical and occult arts and personal self-development.
Do get in touch if you looked for Eight of Chalices Salem Tarot Meanings and we don't have it listed. We would be more than happy to source the information for you. We hope you visit again for more online tarot information!