Your Chosen Card – Five of Primordialism Upright Mage Deck
When upright, the Five of Cups depicts a scene of emotional disappointment. You are likely to have suffered a loss and to be focusing on the three overturned cups that have spilled their contents rather than on the two full cups that remain standing. Even though you feel dejected because of a separation or breakup, some hope of fulfillment remains. Sometimes your emotional fulfillment will need to come from within rather than from another person. Are you crying over spilt milk? Traditionally this card also stands for a gift or inheritance, but one that does not live up to your hopes and expectations. Though it may sound trite, remember that every dark cloud has a silver lining.
Keywords Upright: Loss with something remaining, good news mixed with bad, finding emotional fulfillment within, renewal of a relationship, ancestry, hope in the midst of apparent defeat, a gift or inheritance that does not meet expectations.
Timing: 0 Scorpio–10 Scorpio. Tropical, 23 October–2 November. Sidereal, 16 November–24 November.
Astrology: Assertive and warlike Mars (dignified) in the first decan of watery Scorpio, realm of the Waite King/Thoth Prince of Cups (Air of Water) and Death (Scorpio). Mars is linked to the Tower.
Number Symbolism: 5 – instability, disruption, loss, crisis, tension, competition, conflict.
Rider Waite: A dark cloaked figure looking sideways at three prone cups; two others stand upright behind him; a bridge is in the background, leading to a small keep or holding. Divinatory Meanings: A card of loss, but something remains over; three have been taken, but two are left; it is a card of inheritance, patrimony, transmission, but not corresponding to expectations; with some interpreters it is a card of marriage, but not without bitterness or frustration; (R) news, alliances, affinity, consanguinity, ancestry, return, false projects.
When Five of Primordialism is upright you can pretty much take it that life is going well but that's when life takes us by surprise.  If Five of Primordialism is unclear it may help to choose a card from the Major Arcana to provide more insight into what it is Five of Primordialism is trying to tell you.  If you had a particular issue in  mind, or want to seek clarification on something else, you can also choose again to get more guidance.

This chosen card is part of your upright card reading for Five of Primordialism using cards from the Mage Tarot Deck. You will find many more tarot pages that will be of great help if you need tarot card meanings. Use the search at the bottom of the page. We have some amazing tarot books for you to browse. Please see below.
---
Here are some snippets from a few of my favorite books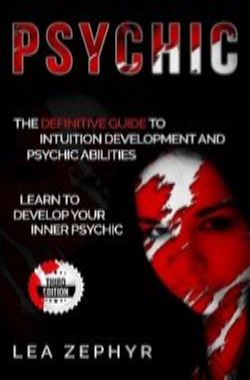 Psychic Abilities : With psychic prediction, practice makes perfect so you could try out the following exercise. Call out a date in a few months' time. With that date in mind, quickly make a note of any images that come to your mind, put down all your thoughts and tap into any feelings you may be experiencing. If there are symbols that seem to present themselves to you, take a note of those as well. Be present to what is happening to you in your conscious state. This is the way that you receive messages about events that will happen in the future.
Development for Beginners: Step 8: After you have become satisfied with the results of your visualization exercises, return to normal brain wave levels by repeating the following words to yourself 3-5 times, 'I feel better at the alpha level. I am more in tune with my psychic abilities. I am in control of the images in my mind's eye. Now, I am returning to normal brain wave levels, and as I do so, I feel no discomfort.'
Elements of the Psychic World: As you become fully involved in your imagery, your body will relax and problems and worries will begin to melt away. To encourage this relaxation to occur, you can punctuate the images with positive affirmations, such as 'I am letting go of tension' or 'I feel calm and relaxed'.
Do get in touch if you looked for Five of Primordialism and we don't have it listed. We would be more than happy to source the information for you. We hope you visit again for more online tarot information!
Elements of the Psychic World: According to one version of the story, the Palatine was a Dutch ship that left Holland in 1752 with a host of immigrants. The ship was travelling to Philadelphia but off the coast of New England it was damaged in a storm. The crew killed the captain, robbed the passengers and abandoned them, taking off in the lifeboats. The unmanned ship drifted towards Block Island, a place so dangerous for passing ships that a band of land pirates called the Block Island Wreckers made their fortune from salvaging wrecks. Curiously in the case of the Palatine, the pirates saved the lives of the passengers before plundering the ship. One woman, who had been driven insane by the trauma of the mutiny, refused to leave the ship even when it was set alight by the pirates. According to lore her screams could be heard as the flaming wreck drifted out to sea. In other versions of the story the pirates were not so merciful, but plundered the ship and set it alight with the living still on board. Yet another version claims that the captain and crew deliberately wrecked the ship so they could plunder it and rob the passengers.