Your Chosen Card – Ace of Questing Upright Mage Deck
When upright, the Ace of Wands suggests new beginnings and promises success related to enterprise, ambition, identity formation, career, and self-realization. Your creative juices are flowing. You may be expanding your career, starting a new job, or initiating a business venture. This is a time characterized by enthusiasm, inventiveness, ambitious goals, and innovative projects. Wands are associated with the element Fire, the spark of life. This ace sometimes signals a pregnancy or the birth of a child. In the Prometheus myth, the fire this mythical figure steals from the gods signifies the awakening of the human mind.
Keywords Upright: Birth, creation, inspiration, excitement, passion, initial spark, commencement, inception, new life, pregnancy, source, beginning, the seed of Fire, the sprouting of a seed, conception, self-actualization, career opportunities.
Timing: Astrologically, Fire is linked to springtime.
Astrology: Root-force of Fire, the element associated with the season of spring.
Number Symbolism: 1 – initial spark, will, creation, beginnings, new life.
Rider Waite: A hand issuing from a cloud grasps a stout wand or club. Divinatory Meanings: Creation, invention, enterprise, the powers which result in these; principle, beginning, source; birth, family, origin, and in a sense the virility which is behind them; the starting point of enterprises; according to another account, money, fortune, inheritance; (R) fall, decadence, ruin, perdition, to perish also a certain clouded joy.
When Ace of Questing is upright you can pretty much take it that life is going well but that's when life takes us by surprise.  If Ace of Questing is unclear it may help to choose a card from the Major Arcana to provide more insight into what it is Ace of Questing is trying to tell you.  If you had a particular issue in  mind, or want to seek clarification on something else, you can also choose again to get more guidance.

This chosen card is part of your upright card reading for Ace of Questing using cards from the Mage Tarot Deck. You will find many more tarot pages that will be of great help if you need tarot card meanings. Use the search at the bottom of the page. We have some amazing tarot books for you to browse. Please see below.
---
Here are some snippets from a few of my favorite books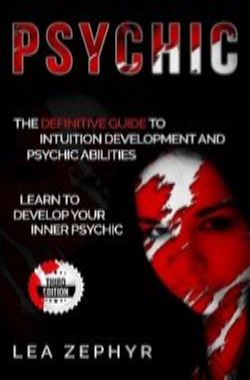 Psychic Abilities : If you wish to test your telepathy, sit with a friend. Have your friend look at playing cars or images and visualize them. Then, you should be able to relay back to your friend what exactly that image was. Move on to having simple conversations. Focus in on one word, then two words, and build up to complete sentences. Then you can move onto emotions – that is more difficult for many people, as it is harder for the transmitter to give a genuine feeling.
Development for Beginners: Step 1: Stimulate the area of your brain responsible for visualization. To do this, sit in a comfortable position and close your eyes. Now, imagine seeing a blue triangle. Hold onto this image for as long as you can.
Elements of the Psychic World: According to the teachings of the Hermetic Order of the Golden Dawn, invisibility is a state attained by establishing an astral and etheric shell – called the 'Shroud of Concealment' – around the body of the magician. The shroud works by distorting the consciousness of those within sight of the magician; while their eyes see an image of his or her presence; their minds are unable to process it and so the magician is not seen.
Do get in touch if you looked for Ace of Questing and we don't have it listed. We would be more than happy to source the information for you. We hope you visit again for more online tarot information!
Elements of the Psychic World: A n unconscious aspect of a person that is thought to perceive sensations, emotions and thoughts below the threshold of the conscious thought. This perception may be of spirit beings and other entities on another plane of existence or of taboo impulses not acceptable in society. It is thought that unconscious reactions to such taboo ideas are harnessed in subliminal advertising. In other words, advertisers use images and sound to influence people without them being aware of it.