Your Chosen Card – The Dark Queen Reversed Salem Deck
When reversed, the Empress suggests that you may be failing to care for the natural resources that have been entrusted to you. Perhaps you have been neglecting your body or squandering the abundance in your life. Alternatively, you may be going through a period of infertility, either literally or figuratively, in which it seems difficult to produce any type of offspring of either the physical or mental variety. A creative idea may be stuck in its birth canal. The Empress is connected with marriage, and the reversed card may signify difficulty with wedding plans or a delay in starting a family.
Keywords Reversed: Overindulgence, temptation, sex without love, avarice, infertility, indolence, withholding affection, refusal to cultivate one's garden, miscarriage, menopause, unwanted pregnancy, delay in fulfilling a desire, deciding not to have children, failure to care for one's offspring, squandering natural resources.
Key III: The Empress
Myths/Archetypes: Demeter. Mother Nature. The Earth Goddess. The Great Mother. The Caregiver. Gaia. Mary Magdalene. Queen of Queens. The Garden of Eden.
Astrology: Venus, goddess of love and beauty. (Venus rules Taurus and Libra)
Numerology: 3 (Em-press) ~ 1 + 2 (Hanged Man) ~ 2 + 1 (The World)
Element: Earth
When The Dark Queen is reversed you can pretty much take it that life is going well but that's when life takes us by surprise.  If The Dark Queen is unclear it may help to choose a card from the Major Arcana to provide more insight into what it is The Dark Queen is trying to tell you.  If you had a particular issue in  mind, or want to seek clarification on something else, you can also choose again to get more guidance.

This chosen card is part of your reversed card reading for The Dark Queen using cards from the Salem Tarot Deck. You will find many more tarot pages that will be of great help if you need tarot card meanings. Use the search at the bottom of the page. We have some amazing tarot books for you to browse. Please see below.
---
Here are some snippets from a few of my favorite books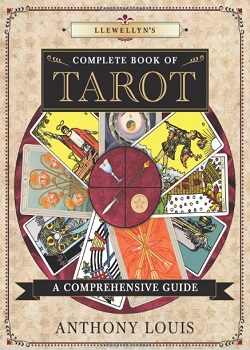 Complete Book of Tarot: Astrology: Nimble and clever Mercury in the first decan of earthy Taurus, realm of the Waite King/Thoth Prince of Pentacles (Air of Earth) and the Hierophant (Taurus). Mercury is linked to the Magician. [The church window is a reference to the Pope and the sacrament of marriage. Fickle Mercury brings instability to the earthy solidity reflected in Taurus and the King of Pentacles, thus exposing the marriage to fluctuations in its material security.]
Complete Book of Tarot: Card 6, obstacles and hidden issues: The Empress. The querent thought that the Empress probably referred to his wife, who was deeply distressed about their son's depressed mood and the risk of suicide. He felt a need to be emotionally available to both his depressed son and his wife because of her distraught state of mind.
Tarot for Beginners: When you're just starting out, there's plenty to learn just from using the upright meanings, so you might consider waiting until you're more experienced before deliberately involving reversed meanings. (However, if you are intentionally keeping all the cards upright and one still ends up reversed, which has been known to happen, then you may want to consider that a particular message to keep in mind!)
Do get in touch if you looked for The Dark Queen and we don't have it listed. We would be more than happy to source the information for you. We hope you visit again for more online tarot information!
Reversed Cards: If the upright version of this card alludes to the courting dance of the Emperor and the Empress, then here in the retrograde aspect we see a time-out of the relationship altogether. As if sensing that now is not the time to begin something new, you are being asked to go back and reassess everything you know about your current situation. Take this time-out to explore what is really being offered here. Use all that detailed energy of the four to examine every tiny detail, for only then will you know if moving forward and courting a new person, idea, or position is a good use of your energy.