This page is part of your spiritual tarot reading with the Golden Tarot Deck. If you are reading this page by accident you may prefer our Spirit Guide Quiz or if you looked for The Ten of Swords specifically try The Ten of Swords Golden Tarot Meaning. Love, Luck and Light to all!
Faith, Spirituality Or Psychic Progression:
The reversed Ten of Swords can mean that you have finally overcome some extremely painful parts of your past. Now it's time to look forward. What do you want to see your life look like a year from today? Five years from today? Know that in spiritual communities, people pass in and out of favor just like they do in any other community. Don't take such things too seriously.
Card Meanings: Surviving Disaster, Being Saved, Courage, Positive Energy, Worst Is Yet To Come, Good Health, Relapse, Things Getting Better, Being Beyond Help, Total Ruin, Pulling Yourself Together, Learning From Past Hardships, Fears Coming True, Over The Worst, Escaping Ruin, Despair, Rising Above Problems/Haters/Bitchiness
The Ten of Swords does carry an unpleasant connotation, but it is also not necessarily the end of the world. When it appears, however, it is a clear signal to be careful about where you put your trust.

This reading is part of a spiritual tarot reading using the The Ten of Swords using cards from the with the Golden Tarot Deck. You will find many more tarot pages that will be of great help if you need tarot card meanings. Use the search at the bottom of the page. We have some amazing tarot books for you to browse. Please see below.
---
Here are some snippets from a few of my favorite books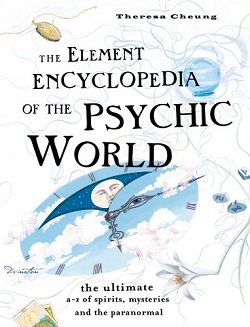 Elements of the Psychic World: Based on the popular 1984 and 1989 Ghost-busters movies, the term is sometimes used to describe those within the ghost hunting community who use either spiritual or technological means to bring an end to a haunting activity.
Try our Love Horoscopes: Taurus and Cancer Match
Creative Tarot: But you'll need to find a place where you can relax. I don't know why this happens, but if I go to a deck of cards when I'm distressed or really anxious, then I pull all the doomsday cards: Ten of Swords, Three of Swords, the Tower, the Devil, Five of Cups—the works. Which certainly does not help with the anxiety.
Tarot Triumphs: For our purposes, it is better to build a foundation for Tarot practice using just one or two number concepts. However, for anyone who would like to penetrate further into the mathematical significance of Tarot numbering, there are other ways of cutting up the cake: you may choose to focus on the Tarot as two sets of eleven cards, or as sets of ten and twelve. We can also investigate the interface between twenty-one and twenty-two, or consider the relationship between six and twenty-one, since six steps of addition bring us to that sum: 1 + 2 + 3 + 4 + 5 + 6 = 21. There is no restriction on combining these perspectives, either, so a more elaborate philosophical interpretation of the Tarot could be constructed around a combination of the different ways of analyzing the number sequences.
Feel free to drop us a line if you looked for The Ten of Swords Golden Spiritual Tarot Reading and you don't see what you want. We would be glad to help. In the meantime checkout Tarot Reader Belfast.
Reversed Cards: In numerology, nine is the last number, the end of a cycle and a sign of completion, which seems a little out of whack in the minor arcana, considering we technically have one more card to move through. But when we start looking at the cards, it is easy to see that the nines do represent the completion of or the need to let go of cycles, experiences, people, places, and things. You will also see that the lessons of the nine don't come easily, and just for an extra dose of fun we are going to flip those lessons and throw them in reverse.