Clairvoyants, Mediums and Psychics in Angus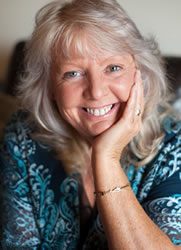 June Field
June works around Dundee and has read for many celebrities including: Toyah Willcox, Emmerdale cast members and Vicki Gulvanson (Housewives of Orange County)
"The loss of a loved one does not mean the end. The essence of my Spiritual Process is to work towards transforming any experience of grief and in partnership with Spirit, enable them to see the view from the other side of the bridge."
June received the title of "Worlds Greatest Psychic" after battling with 70,000 psychics worldwide in a 7 month reality TV show filmed in Kiev that aired to millions worldwide… she took over 54% of the overall votes to gain her title!
Quoted as "Worlds Greatest Psychic" after participating in and winning "International Battle of the Psychics" where over 70,000 Psychic Mediums from all over the world took part.
Tel: 01667 456377


Clairvoyants, Mediums and Psychics in Angus please contact us for your free listing here. If you were searching for a psychic in Angus or any of the following areas, please reach out to us with the details of the psychic you eventually go to.
Covering the following areas in Angus: Arbroath, Brechin, Carnoustie, Dundee, Forfar, Kirriemuir, Montrose

This page is part of our psychics directory for Angus. If you weren't looking for psychics in Angus use the search at the bottom of the page. In the meantime, we have some amazing books that may help if you want to know more about beoming a psychic. Please see below.
---
Here are some extracts from a few of my favorites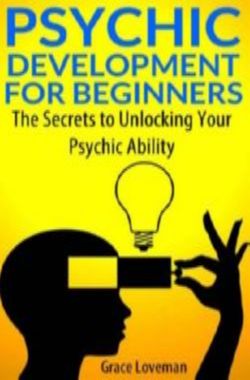 Development for Beginners: The type of person who is capable of communicating with the deceased. Sometimes, mediums are able to channel spirits by granting the spirits use of their bodies in order to speak or write messages.
Books to help develop your powers as a medium
Development for Beginners: Invisible to normal vision, auras are fields of energy that radiate around all human beings. An aura is visualized as a halo of color surrounding a person; its colorization is a reflection of a person's soul vibrations and dominant personality traits. Auras can only be seen though clairvoyant perceptions.
Development for Beginners: George Anderson has been in touch with his psychic abilities for more than 40 years. He first became aware of his special prowess at the age of six when he realized that he could communicate with the souls of the deceased.


Full List of areas covered on our Angus Psychics page:
Aberlemno, Affleck, Alrick, Arbirlot, Arbroath, Arrat, Ascreavie, Auchavan, Auchmithie, Auchmull, Auchnacree, Auchronie, Auchterhouse, Auchtertyre, Baldovie, Balfield, Balgavies, Balgray, Balkeerie, Balloch, Balmadies, Balnaboth, Balnamoon, Barnhead, Barry, Bellaty, Belliehill, Birkhill, Bolshan, Bonnington, Bonnyton, Boysack, Braedownie, Braehead, Brechin, Bridge of Brewlands, Bridge of Craigisla, Bridge of Dun, Bridgend, Bridgend of Lintrathen, Bucklerheads, Buddon, Burnside, Burnside of Duntrune, Caldhame, Carcary, Careston, Carmyllie, Carnoustie, Carrot, Castleton, Cauldcots, Chapelton, Charleston, Clachnabrain, Clova, Colliston, Cononsyth, Cortachy, Craichie, Craigo, Craigton, Crombie Mill, Denhead, Douglastown, Dronley, Drumgley, Drumsturdy, Drunkendub, Dubton, Dunlappie, Dunnichen, Dykehead, Dykends, Eassie and Nevay, East Haven, East March, Easter Knox, Easter Lednathie, Edzell, Ethie Mains, Farnell, Fern, Fernybank, Ferryden, Finavon, Fishtown of Usan, Foffarty, Folda, Forfar, Forter, Fowlis, Friockheim, Gallery, Gallowfauld, Gannochy, Gateside, Glamis, Glasterlaw, Glenarm, Glendoll Lodge, Glenhead Farm, Glenlee, Glenmoy, Glenogil, Glenprosen, Glenquiech, Greenburn, Greystone, Guthrie, Guynd, Hayhillock, Hillside, Horniehaugh, Idvies, Inchbare, Inchbraoch, Inchgrundle, Inchock, Inverarity, Inverkeilor, Inverquharity, Keithock, Kellas, Kinblethmont, Kincaldrum, Kingsmuir, Kinnell, Kinnettles, Kinnordy, Kirkbuddo, Kirkhill, Kirkinch, Kirkton, Kirkton of Airlie, Kirkton of Auchterhouse, Kirkton of Craig, Kirkton of Glenisla, Kirkton of Kingoldrum, Kirkton of Menmuir, Kirkton of Monikie, Kirkton of Strathmartine, Kirkton of Tealing, Kirriemuir, Laws, Leoch, Letham, Leys of Cossans, Leysmill, Liff, Lindertis, Little Brechin, Lochlair, Logie, Logie Pert, Lour, Lownie Moor, Lunan, Lunanhead, Lundie, Mains of Ardestie, Mains of Balhall, Mains of Ballindarg, Mains of Melgund, Marcus, Maryton, Marywell, Memus, Mid Cairncross, Middle Drums, Middleton, Milldens, Milton, Monifieth, Monikie, Montrose, Mosside, Mosston, Muirdrum, Muirhead, Muirton of Ballochy, Murroes, Murthill, Nether Handwick, Netherton, Newbigging, Newmill of Inshewan, Newtonmill, Newtyle, Noranside, Northmuir, Oathlaw, Ogil, Padanaram, Panbride, Parkford, Parkhill, Pearsie, Pert, Pitkennedy, Pitmuies, Redcastle, Redford, Redheugh, Rescobie, Reswallie, Rossie Farm School, Rottal, Runtaleave, Ruthven, Salmond's Muir, Shielhill, Southmuir, St Vigeans, Stracathro, Tannadice, Tarfside, Tayock, Templewood, The Drums, Thornton, Thriepley, Tigerton, Tillyarblet, Todhills, Trinity, Tulloes, Turin, Upper Victoria, Wellbank, West Muir, Westerton, Westmuir, Wheen, Whigstreet, Witton, Wormiehills