This page is part of your finance tarot reading with the Rider Waite Tarot Deck. If you are reading this page by accident you may prefer our Spirit Guide Quiz or if you looked for The Page of Wands specifically try The Page of Wands Rider Waite Tarot Meaning. Love, Luck and Light to all!
Finance, Money Matters Or Debt:
Money is very likely to be headed for an upswing when this card appears. Some of what you've put out into the world (in the form of good energy) is likely to be returning to you, with interest. This is a very good time to start planning long range, even if you're twenty years old. Where do you want to be, financially in thirty years? How will you make it happen?
Card Meanings: Confident, Phone Calls, Intelligent, Cheerful, Structure, Optimistic, Bright Ideas, Extroverted, Lovable Rogue, Good News, Fresh, Word Of Mouth, Rushing Into Things, Swift News, Free-Thinking, Fatherhood, Fun Playful, Authority, Full Of Energy, Creativity, Active, Fearless, New Exciting Plans, Letters, Charismatic, Control, Childlike
Cards such as The Page very often indicate a literal person in our lives. In this case, it can indicate a female who is younger than the querent. Such people are warm, ambitious, and usually high achievers. If not a literal person, The Page of Wands indicates the energy of easy distraction. Try to stay focused.

This reading is part of a finance tarot reading using the The Page of Wands using cards from the with the Rider Waite Tarot Deck. You will find many more tarot pages that will be of great help if you need tarot card meanings. Use the search at the bottom of the page. We have some amazing tarot books for you to browse. Please see below.
---
Here are some snippets from a few of my favorite books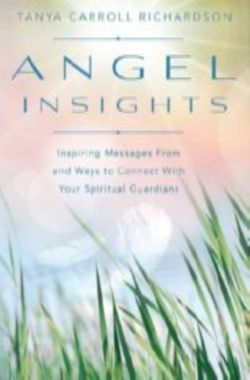 Angel Insights : What were the gifts that you were born with? Maybe you are naturally good at nurturing, teaching, painting, finance, compassion, humor, healing, leadership, or music. We were all born with many gifts. No human is an exception to that statement. If several of your abilities don't instantly jump to mind right now, spend some time asking your guardian angels to help you identify those natural talents you were born with. Did someone make you believe that your gifts should be downplayed, or even hidden? Did someone during your childhood, or at your job, try to convince you that you weren't good at something—when you knew in your heart they were wrong?
Try our Love Horoscopes: Cards for Animal Spirits
Reversed Cards: The young Page of Wands is full of unadulterated energy. He is just bursting at the seams to get moving, so imagine his frustration when he is told he has to sit down and not move at all. This is what it feels like when the Page of Wands shows up in the blocked aspect. You may have your engine running, but your wheels have been stolen and you're not going anywhere. This card is an indication that things aren't quite what they seem, so don't let this current situation derail you. Just find your wheels and get your car back on the road.
Complete Book of Tarot: The noted physicist Werner Heisenberg once said (italics mine): 'What we observe is not nature itself but nature exposed to our method of questioning … asking questions about nature in the language that we possess and trying to get an answer from experiment by the means that are at our disposal.' 21 If we consider the tarot in light of Heisenberg's statement, reading the cards is our method of questioning, and the answer we receive depends on the language that we possess and the means that are at our disposal. Let's look at these three ingredients of inquiry described by Heisenberg.
Feel free to drop us a line if you looked for The Page of Wands Rider Waite Finance Tarot Reading and you don't see what you want. We would be glad to help. In the meantime checkout Tarot Reader Hampshire.
Complete Book of Tarot: Trump 21: The World. This highest-ranking trump card represents the final destination: the New Jerusalem, Salvation, Paradise Regained, Life Eternal, the Pearly Gates. The Fool has finally made it to the Promised Land.