This page is part of your finance tarot reading with the Golden Tarot Deck. If you are reading this page by accident you may prefer our Spirit Guide Quiz or if you looked for Death specifically try Death Golden Tarot Meaning. Love, Luck and Light to all!
Finance, Money Matters Or Debt:
There may be some changes looming in your financial situation when this card appears. Do not be fearful, just be very prudent about how, when, and where you make use of your resources. If there is a downturn in your finances, know that it is unlikely to last forever. Do your part, and all will be well. Do not expect windfalls out of thin air.
Card Meanings: Immobility, Death, Fear Of Beginnings, Repeating Negative Patterns, Stagnation, Resisting Change, Inability To Move Forward, Slow Changes, Cheating
Death can sometimes, but not often, indicate physical death, referring to a passing already happened. This card more often indicates transformation and change. This is definitely a time of deep transformation, likely to be both internally and externally in your life. Situations, things, and people that you have counted on or gotten used to may no longer be available to you in quite the same way as they once were. This transition can be very difficult for some people. The change though, is nearly always needed.

This reading is part of a finance tarot reading using the Death using cards from the with the Golden Tarot Deck. You will find many more tarot pages that will be of great help if you need tarot card meanings. Use the search at the bottom of the page. We have some amazing tarot books for you to browse. Please see below.
---
Here are some snippets from a few of my favorite books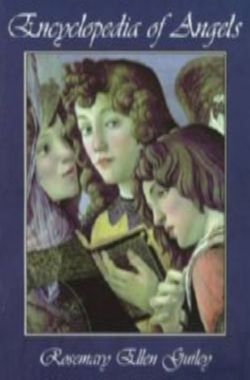 Angel Encyclopedia: Unbeknownst to Tobit, sparrows are perched on the wall, and their droppings fall into his eyes, rendering him blind. He seeks the help of various physicians, to no avail. His wife is forced to work to earn money.
Try our Love Horoscopes: Scorpio and Pisces
Complete Book of Tarot: Waite (1911): He sits in judgment, holding the unsheathed sign of his suit. He recalls, of course, the conventional symbol of justice in the Trumps Major, and he may represent this virtue, but he is rather the power of life and death, in virtue of his office. Divinatory Meanings: A man who sits in judgment with power over life and death; whatsoever arises out of the idea of judgment and all its connexions—power, command, authority, militant intelligence, law, offices of the crown, and so forth; (R) cruelty, perversity, barbarity, perfidy, evil intention.
Creative Tarot: Now, coincidence can be seen as being meaningful or not. Certainly Carl Jung—who was a great fan of the tarot and astrology—would see coincidence as meaningful. It is our unconscious guiding our hands; it is an outer reflection of our inner state. He called it synchronicity, or "meaningful coincidence." Synchronicity can be explained a bit like this: You know how sometimes you are thinking all day long of someone you haven't heard from in years, and then that person emails or calls you? That is a meaningful coincidence. It wasn't the power of our thoughts that caused him or her to call us; the coincidence is that both you and this person were moved simultaneously to think of the other, like some impulse springing up from the memory banks.
Feel free to drop us a line if you looked for Death Golden Finance Tarot Reading and you don't see what you want. We would be glad to help. In the meantime checkout Pathway to Spirit.
Psychic Abilities : You may want to develop a psychic ability for death warning, which is when you see a vision of someone who is still living, before they pass away. Of the many psychic abilities that one can have, this is one that can cause a considerable amount of anxiety, especially since no one really wants to be told that they could possibly lose their lives.