One Card Athames Reading (Salem Deck)
Select one card then click it once it turns over.
)

General Meanings Athames
The Suit of Athames is associated with action, change, force, power, oppression, ambition, courage and conflict. Action can be both constructive and/or destructive, sometimes resulting in violence. This suit can also mean hatred, battle, and enemies, and of all the suits, this one is considered to be the most powerful and dangerous. The Suit of Athames deals with the mental level of consciousness that is centred around the mind and the intellect. Athames mirror the quality of mind present in your thoughts, attitudes, and beliefs. Athames themselves are double-edged and in this way the Suit of Athames symbolises the fine balance between intellect and power and how these two elements can be used for good or evil. As such, the Athames must be balanced by spirit (Wands) and feeling (Chalices). The negative aspects of the Suit of Athames (i.e. when the Athames cards appear reversed) include anger, guilt, harsh judgement, a lack of compassion and verbal and mental abuse.
Energies connected: Athames
Ideas, communication, mental dexterity, mental challenges, talking, writing, truths/untruths.
About the Salem Tarot Deck
With deep rich colors, subdued by subtle shades of red/orange, the overall look is dark as you would expect from a deck loosely designed to reflect the witch periods of Salem. The Salem Tarot is a deck of magic and destiny. Within its 78 cards lies the souls path from birth to death and beyond. It's uses pagan and medieval imagery and each card has subtle flashbacks to the times of Salem and the witch trials.

This free online tarot reading is part of a one card reading with athames cards from the Salem Tarot Deck. You will find many more tarot pages that will be of great help if you need tarot card meanings. Use the search at the bottom of the page. We have some amazing tarot books for you to browse. Please see below.
---
Here are some snippets from a few of my favorite books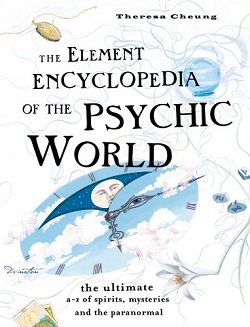 Elements of the Psychic World: Over 250 years an estimated 200,000 people were executed for witchcraft in the most brutal manner. Most of the executions took place in Europe, especially in Germany. In America the worst case was the Salem witch trials in 1692, in which 141 people were falsely arrested on the basis of accusations by hysterical children; 20 were sentenced to death. Victims of the witch-hunts typically included village wise men and women who had reputed healing or magical powers or psychic powers such as clairvoyance. Victims were often tortured into making confessions.
Tarot Ultimate Guide: Any influence can sway a Tarot card reading, and you will want to make sure that you are able to get the most accurate reading possible. Let us look at each of these attributes to see how you go about preparing yourself for a Tarot reading.
Tarot Triumphs: No final answers have yet emerged, but we can consider the possibilities. To start with, we do know that the earliest surviving packs were elaborate works of art, commissioned by the nobility, and these sets weren't identical to one another, although there are strong similarities. Sometimes too there are indications that specific allusions were made to the patron's family. For instance, one version of the Lover card appears to show a specific family wedding in progress, which has been identified as an important alliance between Francesco Sforza and Bianca Maria Visconti. But these variations were most likely created to please particular patrons and do not form the foundation of individual Triumph images.
Do get in touch if you looked for One Card Athames Reading with the Salem Tarot Deck and we don't have it listed. We would be more than happy to source the information for you. We hope you visit again for more online tarot information!
0