Your Chosen Card – Six of Pattern Upright Mage Deck
When upright, the Six of Pentacles implies that money and resources are being apportioned in a fair and socially responsible manner. If your financial situation is secure, you may be called upon to assist those who are less fortunate. If you are experiencing a present need, essential resources and financial aid are likely to become available. An essential meaning of this card is that something of value is being passed from one person to another in a spirit of true generosity. In the words of President John F. Kennedy's 1961 inaugural address, 'Ask not what your country can do for you; ask what you can do for your country.' If your question was about the best time to act, this card suggests that now is the opportune moment. Now! The idea that the present is the accepted time may be related to this card's association with the Moon as it goes through phases, but astrologically it is at its best when it transits the sign Taurus.
Keywords Upright: Generosity, kindness, material success, goodness of heart, sharing resources, receiving assistance, support, being supported, financial aid, benevolence, mentoring, patronage, charity, giving and receiving, philanthropy, accomplishment, prosperity, social responsibility, equitable distribution of wealth, taking care of present needs; now, at present, currently, at this time. (Note that traditionally the Six of Pentacles refers to now and the Six of Cups refers to the past.)
Timing: 10 Taurus–20 Taurus. Tropical, 1 May–10 May. Sidereal, 4 June–14 June.
Astrology: The emotional and sensitive Moon (exalted) in the second decan of earthy Taurus, realm of the Waite King/Thoth Prince of Pentacles (Air of Earth) and the Hierophant (Taurus). The Moon is linked to the High Priestess.
Number Symbolism: 6 – harmony, communication, sharing, compassion.
Rider Waite: A person in the guise of a merchant weighs money in a pair of scales and distributes it to the needy and distressed. It is a testimony to his own success in life, as well as to his goodness of heart. Divinatory Meanings: Presents, gifts, gratification another account says attention, vigilance, now is the accepted time, present prosperity (R) desire, cupidity, envy, jealousy, illusion.
When Six of Pattern is upright you can pretty much take it that life is going well but that's when life takes us by surprise.  If Six of Pattern is unclear it may help to choose a card from the Major Arcana to provide more insight into what it is Six of Pattern is trying to tell you.  If you had a particular issue in  mind, or want to seek clarification on something else, you can also choose again to get more guidance.

This chosen card is part of your upright card reading for Six of Pattern using cards from the Mage Tarot Deck. You will find many more tarot pages that will be of great help if you need tarot card meanings. Use the search at the bottom of the page. We have some amazing tarot books for you to browse. Please see below.
---
Here are some snippets from a few of my favorite books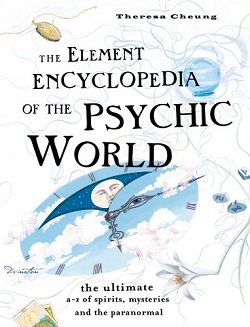 Elements of the Psychic World: A good way to uncover the meanings of your dreams is by free association. You simply go with the first thing that pops into your mind when recalling an image you had in a dream. For example, if you dream of a dog what are the first thoughts that come into your mind when you think about dogs? Forget about universal associations; what are your personal
Development for Beginners: Well, according to Kekule, the answer to the problem came to him through a reverie, during which he envisioned a snake taking hold of its own tail (a commonly seen symbol known in several ancient cultures as the Ouroborus). This image of the snake with its tail in its mouth led Kekule to the realization that the benzene molecule was similarly shaped in that it folded back on itself, and thus the foundation of organic ring chemistry was established.
Elements of the Psychic World: Direct voice channelling occurs when another entity or personality takes temporary possession of the channeller's body, often using voices and mannerisms different from those of the channeller. The channeller may be unaware of what is being said or done and may not recall anything afterwards. Mental channelling, the mediation of thoughts, words, images and feelings, is also done in a state of light
Do get in touch if you looked for Six of Pattern and we don't have it listed. We would be more than happy to source the information for you. We hope you visit again for more online tarot information!
Elements of the Psychic World: Creative visualization is the process by which the creation of a visual image is believed to promote the desired outcome.