Your Chosen Card – Queen of Dynamism Upright Mage Deck
Queens are mature nurturing individuals (mother figures) who are responsive to the emotional climate surrounding the querent. They represent important women related to the current situation or significant personality traits needed by the querent to navigate the matter at hand. When upright, the Queen of Swords indicates a need to keep your wits about you as you go through a period of anticipated loss, deprivation, or actual grief. This queen has known sorrow but has matured and become more self-reliant as a result of her privations.
Keywords Upright: perceptive, thoughtful, mature, familiar with sorrow, introspective, self-reliant, independent, observant, subtle, clever, analytical, intelligent, just, critical, rational, dutiful, stoic, in control of emotions; weighing a decision, worried about an outcome, considering options, dealing with loss or abandonment, coping with grief; a strong woman who has known loss and privation.
Decans/Timing: 20 Virgo to 20 Libra. Tropical, 12 September–12 October. Sidereal, 07 October–06 November.
Astrology: Water of Air. The Queen of Swords gives birth to autumn at the fall equinox in the Northern Hemisphere.
Associated Trumps: The Hermit and Justice.
Rider Waite: Her right hand raises the weapon vertically and the hilt rests on an arm of her royal chair; the left hand is extended, the arm raised, her countenance is severe but chastened; it suggests familiarity with sorrow. It does not represent mercy, and, her sword notwithstanding, she is scarcely a symbol of power. Divinatory Meanings: A woman familiar with sorrow, widowhood, female sadness, and embarrassment, absence, sterility, mourning, privation, separation; (R) malice, bigotry, artifice, prudery, bale, deceit.
When Queen of Dynamism is upright you can pretty much take it that life is going well but that's when life takes us by surprise.  If Queen of Dynamism is unclear it may help to choose a card from the Major Arcana to provide more insight into what it is Queen of Dynamism is trying to tell you.  If you had a particular issue in  mind, or want to seek clarification on something else, you can also choose again to get more guidance.

This chosen card is part of your upright card reading for Queen of Dynamism using cards from the Mage Tarot Deck. You will find many more tarot pages that will be of great help if you need tarot card meanings. Use the search at the bottom of the page. We have some amazing tarot books for you to browse. Please see below.
---
Here are some snippets from a few of my favorite books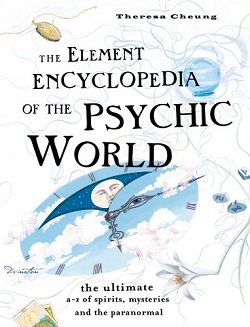 Elements of the Psychic World: A few days after a last experiment with Kluski in Warsaw Geley died in an aeroplane accident on 15 July 1924. Twenty-five years after his death an article by R Lambert accusing Geley of fraud appeared in the Journal of the Society for Psychical Research. Geley's reputation has been damaged ever since, but despite this his work is considered by many to mark a milestone in psychical research.
Development for Beginners: The Oracle at Delphi continued to prosper until the 1st century B.C. At which time it suffered significant damages due to earthquakes, looting, and barbarian invasions. Soon thereafter, the surrounding area became highly impoverished.
Elements of the Psychic World: Details vary widely but most initiations in magical lodges start by secluding the initiate to create a space physically and magically for the ceremony. The candidate usually blindfolded before being brought to the sacred space and left to wander around in circles, sometimes bumping into things, to create a heightened state of awareness. While in this state the candidate is taken through teachings, with the blindfold raised at significant moments to reveal important images. At some point during this process the candidate takes an oath binding him or
Do get in touch if you looked for Queen of Dynamism and we don't have it listed. We would be more than happy to source the information for you. We hope you visit again for more online tarot information!
Elements of the Psychic World: As you become fully involved in your imagery, your body will relax and problems and worries will begin to melt away. To encourage this relaxation to occur, you can punctuate the images with positive affirmations, such as 'I am letting go of tension' or 'I feel calm and relaxed'.