Not looking for The Knight of Dynamism Tarot Card Meanings Mage Deck? You will see a search option at the bottom of the page. We have many pages just to get you precisely where you want to go.
The Knight of Dynamism
: Upright Meanings
Strong Man
Braver
Clever Person
The Knight of Dynamism: Reversed Meanings
Troublemaker
A Crafty
Tyranny
The Mage Tarot Knight's
Knights are supercharged with energy. They actively bring something into your spread and into your life. It could be a visit, news heading your way or major changes. Depending on the energy of you spread, a Knight could be a serious opponent or challenge in your future. The Knights are very special cards because they are all active, they are on their way and on a mission. Pay close attention to their message for they want to take you somewhere and show you the best way to continue on your path. They serve the King and Queens of their suit and usually announce actions, news and revelations. Knights are about forward motion, high spirit, drive, determination and almost reckless demand for compliance.
The Mage Tarot Suit of Dynamism
The Suit of Dynamism is associated with action, change, force, power, oppression, ambition, courage and conflict. Action can be both constructive and/or destructive, sometimes resulting in violence. This suit can also mean hatred, battle, and enemies, and of all the suits, this one is considered to be the most powerful and dangerous. The Suit of Dynamism deals with the mental level of consciousness that is centred around the mind and the intellect. Dynamism mirrors the quality of mind present in your thoughts, attitudes, and beliefs. Double-edged the Suit of Dynamism symbolises the fine balance between intellect and power and how these two elements can be used for good or evil. Dynamism must be balanced by the other suits spirit and feeling. The negative aspects ofDynamism(i.e. when the cards appear reversed) include anger, guilt, harsh judgement, a lack of compassion and verbal and mental abuse.
With deep rich colors, the overall look is dark at times, as the deck was originally set in a ' World of Darkness'. The Mage Tarot is a deck of destiny. Within its 78 cards lies a Path from sleep to Awakening. It symbols are the signposts which mark the journey of the soul through the World of Darkness into a realm of greater possibilities.

Although this page is designed to be viewed individually when you search for Knight of Dynamism Mage Tarot Meanings, you will find many more tarot pages that will be of great help if you need tarot card meanings. Use the search at the bottom of the page. We have some amazing tarot books to suggest to you. Please check them out.
---
Here are some snippets from a few of my favorite books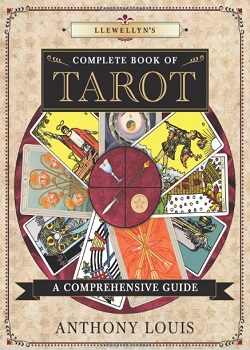 Complete Book of Tarot: Astrology: Lovely and affectionate Venus in the first decan of airy Aquarius, realm of the Waite King/Thoth Prince of Swords (Air of Air) and the Star (Aquarius). Venus is linked to the Empress.
Creative Tarot: Then there was a difficult time. Financially, ambitiously, professionally, romantically, socially. You know those times in your life when you realize that every single thing you had going for you had decided to flee at the same time? It was that. In a fit of exasperation, a friend—one who'd had to drag me out of bars by my hair to keep me away from terrible men, grab glasses of whiskey out of my hand, and hand me tissues when I started crying in public yet again—booked me a session with her own tarot reader. "You need to get it together" I think was how she framed it.
Complete Book of Tarot: even though the tarot originated as a card game in Renaissance Italy, it eventually became used throughout Europe as a tool for divination. The word 'divination' comes from the Latin divinare, meaning to foresee or to be divinely inspired. Divination as a practice has occurred throughout recorded history. An early example of divination can be found in the Book of Genesis of the Bible, in which the Hebrew Joseph interprets the dream of the Egyptian Pharaoh as a message from God:
Do get in touch if you looked for Knight of Dynamism Mage Tarot Meanings and we don't have it listed. We would be more than happy to source the information for you. We hope you visit again for more online tarot information!