Your Chosen Card – Lord of Wands Reversed Mage Deck
When reversed, the Knight of Wands warns of travel difficulties and disharmony in relationships. His unpredictability can catch you off guard. He may suddenly change his mind and take off without warning on some half-baked adventure. Remaining responsibly committed to a relationship is not his strong suit. This Knight may light fires that he can't put out.
Keywords Reversed: volatile, indecisive, unreliable, cruel, intolerant, recklessly unpredictable, irresponsible, stuck in a rut; discord, alienation, disruption, abandonment, unnecessary risk, avoidance of commitment, a break-up in a relationship.
Decans/Timing: 20 Scorpio–20 Sagittarius. Tropical, 12 November–12 December; Sidereal, 06 December–04 January
Astrology: Fire of Fire.
Associated Trumps: Death and Temperance.
Knight Of Wands: Departing For Adventure
When Lord of Wands is reversed you can pretty much take it that life is going well but that's when life takes us by surprise.  If Lord of Wands is unclear it may help to choose a card from the Major Arcana to provide more insight into what it is Lord of Wands is trying to tell you.  If you had a particular issue in  mind, or want to seek clarification on something else, you can also choose again to get more guidance.

This chosen card is part of your reversed card reading for Lord of Wands using cards from the Mage Tarot Deck. You will find many more tarot pages that will be of great help if you need tarot card meanings. Use the search at the bottom of the page. We have some amazing tarot books for you to browse. Please see below.
---
Here are some snippets from a few of my favorite books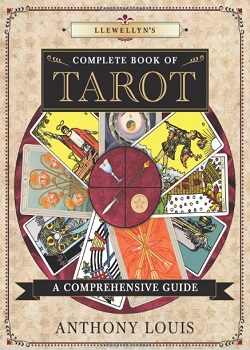 Complete Book of Tarot: The initial spark, will, creation, inspiration, beginnings, new life, birth, the first manifestation of potential
Complete Book of Tarot: Astrology: Quick and clever Mercury (debilitated) in the first decan of fiery Sagittarius, realm of the Knight of Wands (Fire of Fire) and Temperance (Sagittarius). Mercury is linked to the Magician.
Reversed Cards: All work and no play makes you a workaholic! I have always thought that the reversed aspect of this card is someone who has allowed their work to be the one and only focus of their lives or needs to be the best at their work. Here in the blocked aspect I think we can take this even further and say that right now work has become your way of denying what else is going on in your life. Remember, eights like to expand. They like to grow and roam free with force and purpose, and when one area of their life feels restricted and uncomfortable, it is very easy for the eight to find another area to throw itself into. Avoidance and denial never make anything better; they merely put off the inevitable.
Do get in touch if you looked for Lord of Wands and we don't have it listed. We would be more than happy to source the information for you. We hope you visit again for more online tarot information!
Reversed Cards: This card is shown with more than one person mainly to emphasize the coming-together component of this card. Collaboration, however, is not always physical. In the material world, we are always collaborating with vibrational energy to manifest. If we have an idea, we have to set an intention. Once we set the intention, we establish what part we will play. That part is normally our gift. The next step is to let vibrational energy fill the gap between the idea, our gift, and the end result. This is a fabulous way of thinking about the mirror aspect of this card. Instead of looking outward, we are indeed looking inward. Turn the gaze to the self and trust your inner gift, resolve, and faith to bring about what you wish to see in the physical world.