Your Chosen Card – Judgment or Rejuvenation Upright Mage Deck
When upright, the Judgment card's trumpet awakens you to a new phase of existence. Perhaps you are entering a period of rebirth and transformation that will require you to make an important decision. Having heard the call, are you ready to make the necessary changes and set out on the path of rejuvenation and renewal? Redemption requires the acceptance of responsibility for past behavior and a commitment to do things better next time.
Keywords Upright: A calling, awakening from slumber, a new era, judging and being judged, re-assessment, judgment day, reanimation, someone clamoring for your attention, stepping into a new life, a final reckoning, rebirth, resurrection, renewal, a last chance, release from the underworld, being reenergized, rising from the dead, forgiveness, entering another phase of existence, rising from one's ashes, rescue, starting anew, a clean slate.
Key XX: Judgment (Aeon)
Myths/Archetypes: The Last Judgment. The Angel of Resurrection. The Avenging Angel. The phoenix rising from its ashes. Persephone being rescued from the underworld. The Tooth Fairy.
Astrology: Fire (Pluto in some modern decks). Both the element Fire and the dwarf planet Pluto are associated with purgation, renewal, and purification.
Numerology: 2 (High Priestess) = 1 + 1 (Justice or Strength) = 2 + 0 (Judgment)
Rider Waite: Change of position, renewal, outcome; another account specifies total loss though lawsuit; (R) weakness, pusillanimity, simplicity; also deliberation, decision, sentence.
When Judgment or Rejuvenation is upright you can pretty much take it that life is going well but that's when life takes us by surprise.  If Judgment or Rejuvenation is unclear it may help to choose a card from the Major Arcana to provide more insight into what it is Judgment or Rejuvenation is trying to tell you.  If you had a particular issue in  mind, or want to seek clarification on something else, you can also choose again to get more guidance.

This chosen card is part of your upright card reading for Judgment or Rejuvenation using cards from the Mage Tarot Deck. You will find many more tarot pages that will be of great help if you need tarot card meanings. Use the search at the bottom of the page. We have some amazing tarot books for you to browse. Please see below.
---
Here are some snippets from a few of my favorite books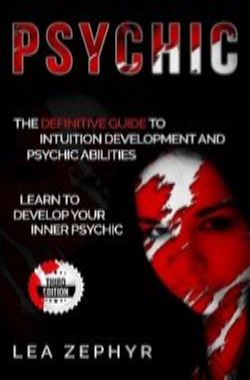 Psychic Abilities : If you wish to test your telepathy, sit with a friend. Have your friend look at playing cars or images and visualize them. Then, you should be able to relay back to your friend what exactly that image was. Move on to having simple conversations. Focus in on one word, then two words, and build up to complete sentences. Then you can move onto emotions – that is more difficult for many people, as it is harder for the transmitter to give a genuine feeling.
Development for Beginners: Once you have gotten into a calm, relaxed state, create a mental image of a pen and paper lying next to your bed and you writing down your dream.
Elements of the Psychic World: According to one version of the story, the Palatine was a Dutch ship that left Holland in 1752 with a host of immigrants. The ship was travelling to Philadelphia but off the coast of New England it was damaged in a storm. The crew killed the captain, robbed the passengers and abandoned them, taking off in the lifeboats. The unmanned ship drifted towards Block Island, a place so dangerous for passing ships that a band of land pirates called the Block Island Wreckers made their fortune from salvaging wrecks. Curiously in the case of the Palatine, the pirates saved the lives of the passengers before plundering the ship. One woman, who had been driven insane by the trauma of the mutiny, refused to leave the ship even when it was set alight by the pirates. According to lore her screams could be heard as the flaming wreck drifted out to sea. In other versions of the story the pirates were not so merciful, but plundered the ship and set it alight with the living still on board. Yet another version claims that the captain and crew deliberately wrecked the ship so they could plunder it and rob the passengers.
Do get in touch if you looked for Judgment or Rejuvenation and we don't have it listed. We would be more than happy to source the information for you. We hope you visit again for more online tarot information!
Elements of the Psychic World: A n unconscious aspect of a person that is thought to perceive sensations, emotions and thoughts below the threshold of the conscious thought. This perception may be of spirit beings and other entities on another plane of existence or of taboo impulses not acceptable in society. It is thought that unconscious reactions to such taboo ideas are harnessed in subliminal advertising. In other words, advertisers use images and sound to influence people without them being aware of it.