What do reversed cards/card strength mean?
This beautiful angel guards and protects all that is new and young in life, especially newborn babies. It watches over anything that is beginning to grow and that needs extra nourishment, gentleness and care.
Belonging to the REALM: Heaven of Form , The Guardian Angel of Children is in the group known as Guardian Angels.
ANGELIC FUNCTION: To guard and protect all children
GIFTS FOR THE EARTH: This angel can help you to protect the child within who longs to feel safe and loved; look after all new beginnings in your life; honour what is young and fresh in your life.
The protective angel who watches over all new souls incarnated into earthly life, this angel helps mothers and babies at births. It also guides and protects all those who help to manage young babies and children. Every new baby and young person is blessed, protected and cherished by its Guardian Angel.
This angel also assists at any new beginnings, of new projects or relationships. It protects whatever is fresh and vulnerable, helping to nurture and sustain what is young so that it can grow strong and resilient. Whatever is new in your life can be blessed by the loving and vigilant care offered by this angel.
By praying to The Guardian Angel of Children we can give thanks and rejoice in the miracle of new life. We can ask for guidance and protection for all that is young and tender within us. We can ask this blessing for our families, friends, and those we associate with in our jobs, as well as others with whom we come into contact on a daily basis. All that is young and tender in us, vulnerable or in need of care, deserves a blessing from this special Guardian Angel. It will help to protect what is innocent and pure in us as well. That inner child who longs for acceptance and cherishing is acknowledged by your Guardian Angel.
The Guardian Angel of Children can help us to touch the child in us who is lonely or unloved. It can also help us to heal deep wounds where there has been a scarcity of love, or even abuse. We can ask this Guardian Angel to help us release pain, sorrow and upsetting memories from our past and to find healing for our spirit. This angel offers the protection that all new beginnings require to grow and flourish. It gives us the nurturing we need to acquire our strength and feel our stability in new situations. It allows the tender blooms of all new beginnings to root and take hold in solid ground.
---
Here are some snippets from a few of my favorite books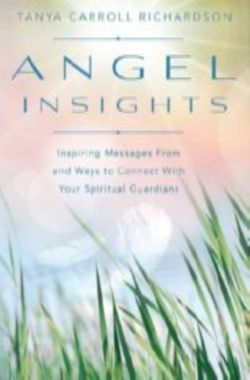 Angel Insights
Book DetailsAngel Insights : Do you ever wish you could get a clear message from your guardian angels? Ask them for advice when you are feeling down, celebrate with them when you're on top of the world, gain wisdom about life and Spirit from your angels?
Elements of the Psychic World: Hurkos predicted he would die on 17 November 1961, but in fact he died of a heart attack in Los Angeles on 25 May 1988.
Angel Insights : Besides guardian angels, each human also has access to an endless amount of helper angels. Unlike guardian angels who stay with you throughout your life, helper angels usually come and go. They appear when a need arises, and then fly away when their job is finished.
Do get in touch if you need more information about The Guardian Angel of Children and we don't have it. We would be more than happy to source the information for you. We hope you visit again for another angel reading!
Angel Insights : There is an angel for every time and purpose under heaven. Angels who watch over you from birth until you return to Spirit, angels who help you heal, angels who are teachers, even angels who can assist you in marketing a product! We'll learn about many of them in this section. But remember, there are always angels uniquely qualified to help you with even the most specific, esoteric tasks. The angel realm is asking me to assure you that there are angels equipped for the digital age, who can aid you with modern problems or anything new you are trying to invent. The angels tell me they are 'light-years' ahead of us regarding these matters. All you have to do is request their help.