Your Chosen Card – Independence Reversed Salem Deck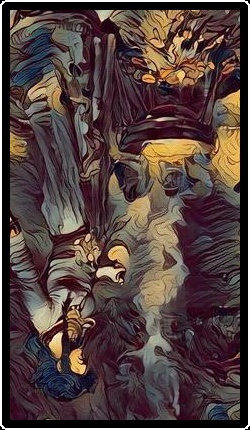 When reversed, Strength implies that you may need to muster the courage to confront your difficulties. Perhaps you are feeling fearful or hopeless in the face of powerful instinctual desires you imagine are beyond your control. On the other hand, you may have gone overboard in trying to win admiration for how attractive or sexually adept you are, causing others to experience you as domineering, vain, self-aggrandizing, or controlling.
Keywords Reversed: Lack of courage, abuse of power, unbridled lust, perverse sexuality, satyriasis, nymphomania, addiction, repression of instinctual desires, inability to cope with powerful emotions, cowardice, self-aggrandizement.
Key VIII: Strength (Fortitude, Lust). This card is numbered XI in traditional Marseille decks.
Myths/Archetypes: The Hero. Joan of Arc. The Dragon Slayer. The Satyr. Hercules and the Nemean Lion. David and Goliath. Samson and Delilah. Kundalini.
Dates of Leo: 23 July–23 August; 18 August–16 September (sidereal)
Astrology: Leo, the Lion (a Fire sign ruled by the Sun)
Numerology: 8 (Strength, or Justice) = 1 + 7 (The Star)
Element: Fire
When Independence is reversed you can pretty much take it that life is going well but that's when life takes us by surprise.  If Independence is unclear it may help to choose a card from the Major Arcana to provide more insight into what it is Independence is trying to tell you.  If you had a particular issue in  mind, or want to seek clarification on something else, you can also choose again to get more guidance.

This chosen card is part of your reversed card reading for Independence using cards from the Salem Tarot Deck. You will find many more tarot pages that will be of great help if you need tarot card meanings. Use the search at the bottom of the page. We have some amazing tarot books for you to browse. Please see below.
---
Here are some snippets from a few of my favorite books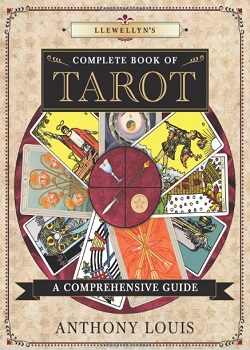 Complete Book of Tarot: Astrology: The emotional and sensitive Moon (exalted) in the second decan of earthy Taurus, realm of the Waite King/Thoth Prince of Pentacles (Air of Earth) and the Hierophant (Taurus). The Moon is linked to the High Priestess.
Angel Insights : You also have an elaborate soul contract with Spirit itself. This details things you agreed to experience, teach, and learn here on earth during your lifetime. Are these contracts negotiable? I believe so, to a degree. It's hard to negotiate things you aren't aware of, and I feel that many items in these contracts are not known to our conscious minds. But I do believe some things can be negotiated, and that's a great time to get your guardian angels involved. You can tell them: 'Hey, I don't know if I signed up for what I'm experiencing right now, but I really want to see if there is a way to change or modify our agreement on this one.' Maybe you have one child, but later in life decide you'd like a second. You try to conceive but can't. You look into adoption but it's more than you can afford. Ask your angels to help. You can write a journal entry to your angels, asking them to explain to everyone in heaven that you really feel a second child is right for your family, and you want some guidance and help to achieve this. Then watch for messages from your angels in the form of thoughts and feelings and even people and opportunities regarding this issue of a second child. There is an interesting movie that deals with this exact question of whether we can negotiate aspects of our fate with Spirit called The Adjustment Bureau. I was fascinated when I saw the film, and then later I heard Robert Ohotto mention the movie on his radio show and I knew I was on to something!
Tarot for Beginners: However, if the card is reversed, it can point to recklessness, risk-taking, general foolishness, and naivety. Proceed with open-minded caution.
Do get in touch if you looked for Independence and we don't have it listed. We would be more than happy to source the information for you. We hope you visit again for more online tarot information!
Tarot for Beginners: Monotony may begin to manifest in a relationship. The phrase 'the honeymoon phase' applies here, as after the excitement of something new wears off, there's an adjustment period of a new 'normal' setting in. Bonds that aren't innately strong may fizzle out. This card also teaches that long-lasting relationships are built on more solid foundations than mere passion.