One Card Spiritual Reading (Rider Waite Deck)
Select one card then click it once it turns over.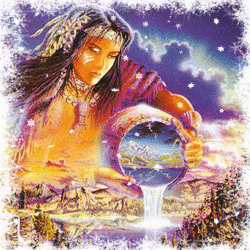 General Meanings Spiritual
faith, spirituality or psychic progression
Energies connected: Spiritual
Tarot is a tool that can hone the focus of your spirituality, faith or psychic progression. It encourages self-exploration and can produce some incredible results. Don't ask an open-ended question with limitless answers, Tarot readings are more accurate when you focus your thoughts and intentions in a specific . For many people, this will involve a higher power, whether it be God, the universe, an angel, a spirit guide or another spiritual entity that offers guidance when needed. Aces in a spiritual reading indicate new beginnings.
About the rider waite Tarot Deck
The Original Rider Waite Tarot Deck is the most popular and widely used tarot card deck in the world, printed from plates that were destroyed during the bombing of London during World War II. Full of symbolism and deeper meanings, Arthur E. Waite, the intellectual father of the Rider Waite deck, commented that 'the true Tarot is symbolism; it speaks no other language and offers no other signs.'

This faith, spirituality or psychic progression is part of a one card reading with spiritual cards from the Rider Waite Tarot Deck. You will find many more tarot pages that will be of great help if you need tarot card meanings. Use the search at the bottom of the page. We have some amazing tarot books for you to browse. Please see below.
---
Here are some snippets from a few of my favorite books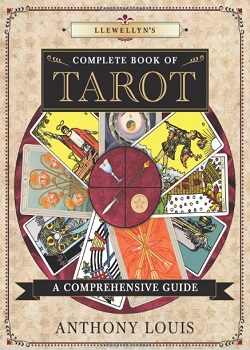 Complete Book of Tarot: Waite (1911): A youthful figure, looking intently at the pentacle which hovers over his raised hands. He moves slowly, insensible of that which is about him. Divinatory Meanings: Application, study, scholarship, reflection; another reading says news, messages, and the bringer thereof; also rule, management; (R) prodigality, dissipation, liberality, luxury; unfavorable news.
Elements of the Psychic World: Early in his political career Lincoln develop a fascination for Spiritualism that would remain with him all his life. In a letter to his friend Joshua F Speed in 1842 he observed that he had 'always had a strong tendency to mysticism' and had often felt compelled 'by some other power than my own will' which he felt came 'from above'.
Elements of the Psychic World: Famous late-twentieth-century British medium who promoted spiritualism through radio and television broadcasts. Her high rate of success and her down-to-earth ways prompted thousands of people to seek her advice, either in private séances or through letters and phone calls.
Do get in touch if you looked for Free Spiritual Reading with the rider waite Tarot Deck and we don't have it listed. We would be more than happy to source the information for you. We hope you visit again for more online tarot information!
Development for Beginners: You do not need to possess any special gifts or have a superior intellect in order to develop psychic abilities. The only thing you really need to have is an open mind. So now, before you progress any further, please ask yourself, 'Do I have an open mind? Do I think it's possible for me to develop my own innate psychic ability?' If you responded negatively to these questions, then you should probably stop reading this book immediately. However, if your responses were both 'Yes,' then you are well on your way.