This page is part of your love tarot reading with the Mage Tarot Deck. If you are reading this page by accident you may prefer our Spirit Guide Quiz or if you looked for The Knight of Questing specifically try The Knight of Questing Mage Tarot Meaning. Love, Luck and Light to all!
Romance, Love Or Relationships:
The Knight of Questing reversed can indicate stress and minor arguments in an existing relationship. Try to get to the bottom of what is really happening. An argument about the toaster isn't usually really about the toaster! If you are looking for love, it's possible that you think you may have found 'the one' and a permanent commitment may even come about. Be as sure as it is possible to be that you know what you are getting into before you 'tie the knot.' You could be rushing things.
Card Meanings: Arrogant, Hyperactive, Lack Self-Discipline/ Control, Jealousy, Daredevil, Violent, Show-Off, Not Finishing What You Start, Domineering, Overly Competitive, Fearful, Abusive, Reckless, Narrow-Mindedness, Lack Of Enthusiasm/ Ambition/ Purpose, Passive, Jealous, Extremely Aggressive/ Hasty, Loud, Chip On Shoulder, Volatile, Suspicion, Overly Confident
When The Knight of Questing appears, this is a great time for travel if you can manage to get away. You should be feeling charged up, full of energy, and ready to get things done. Your self-confidence is likely to be increasing and this should help you toward your goals.

This reading is part of a love tarot reading using the The Knight of Questing using cards from the with the Mage Tarot Deck. You will find many more tarot pages that will be of great help if you need tarot card meanings. Use the search at the bottom of the page. We have some amazing tarot books for you to browse. Please see below.
---
Here are some snippets from a few of my favorite books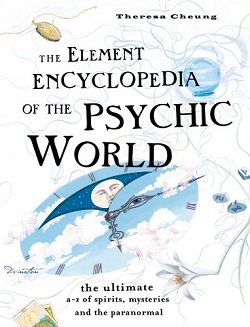 Elements of the Psychic World: In all cultures special meanings have been associated with certain birds. For example, a dove was a favourable sign for lovers; an owl was considered unlucky in Rome, although in Greece it signified wisdom. In English folklore crows and single magpies were considered unlucky, although you could reverse this bad luck by saluting the auspicious bird. Sailors still believe an albatross to foretell storms and that harming an albatross brings bad luck. Modern-day ornithomancy is concerned more with the behaviour of birds before natural disasters like hurricanes and earthquakes.
Try our Love Horoscopes: Libra and Libra
Reversed Cards: There is one more important component of a retrograde period: stillness. It is said that in the beginning and ending of these planetary cycles the planets slow down so much they appear to have stopped. How often do you just sit silent and still with information, people, situations, or anything, really? When a card comes up in a retrograde aspect, stillness will be required. Perhaps you could see this as a way of becoming a detached observer in your own life or current situation. For when we have to backtrack, go over already known content, or sit still, there is a high level of awareness that must be activated in order for us to gain what we need in order to move forward.
Reversed Cards: If you put an actual mirror next to the Llewellyn's Classic Tarot version of this card, the figure is walking toward him or herself. I can't help but wonder if this is a reminder that no matter where you go, you always take yourself with you. This is an interesting point of meditation for this card. In vibrational terms you never go anywhere, yet it doesn't seem to stop any of us from seeking something else, something more, or something better. Where exactly are you trying to go, what are you hoping to find when you get there, and how are you expecting to feel once you arrive?
Feel free to drop us a line if you looked for The Knight of Questing Mage Love Tarot Reading and you don't see what you want. We would be glad to help. In the meantime checkout Daily Angel Affirmations.
Tarot for Beginners: Perhaps the most widely recognized esoteric 'crossover' is the recognition of numerological messages among the cards, likely because the cards are numbered in every Tarot deck.