This page is part of your spiritual tarot reading with the Rider Waite Tarot Deck. If you are reading this page by accident you may prefer our Spirit guide Quiz or if you looked for Judgment or Rejuvenation specifically try Judgment or Rejuvenation Rider Waite Tarot Meaning. Love, Luck and Light to all!
Faith, Spirituality Or Psychic Progression:
Card Meanings: Indecisiveness, Unfair Blame, Indecision, Malicious Gossip, Lack Of Self-Awareness, Failure, Death, Worry, Theft, Ill-Health, Unwillingness To Learn Karmic Lessons, Self-Doubt, Disappointment
Judgment or Rejuvenation is another of those cards which indicate that we have reached a turning point – from this moment forward everything changes. There will often be big decisions to be made (which will later be executed with the Universe, the Arcanum which naturally follows this one). Sometimes we'll find ourselves weary after struggling through a tough patch, but at the same time, now we see light at the end of the tunnel. When we make life-changing decisions, we will often spend quite a long time thinking before we make up our minds. And during that period, we often berate ourselves for our indecisiveness and uncertainty. When we do that, we are missing something so simple, and yet vitally important – that every decision we take has its moment. And if we are not sure now, perhaps that's because we have not yet reached this particular decision's moment in time. There will come a moment, if we are true to ourselves, when we know exactly what we need to do. And when that moment comes there will be no further prevarication, no doubt, no fear.
This is because time itself has enormous power. To find the right time for anything is a really useful life skill. When a choice comes to its own moment, it becomes empowered by its own momentum, and at that moment we can move forward with confidence. Sometimes, then, just of itself, this card will bring about changes on the day that it rules. Judgment or Rejuvenation is also about directing our lives in accordance with what we have already learned. So when this card rules the day, try examining your wealth of experience – in any area you choose to. Look at what you know, what you understand, what you need and how far you've already come. And give yourself a great big pat on the back! You already have a treasure house!

This reading is part of a spiritual tarot reading using the Judgment or Rejuvenation using cards from the with the Rider Waite Tarot Deck. You will find many more tarot pages that will be of great help if you need tarot card meanings. Use the search at the bottom of the page. We have some amazing tarot books for you to browse. Please see below.
---
Here are some snippets from a few of my favorite books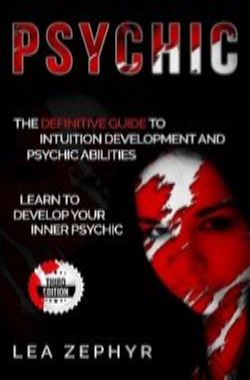 Psychic Abilities : This is writing that is done without paying any attention to conscious thinking. With this psychic ability, a person is able to take a pen and paper and simply write the words that come to mind, without thinking about whether they make sense or not. This is because these are the words that come from deep within the subconscious, and are believed to have a source that is spiritual in nature.
Try our Love Horoscopes: Gemini and Pisces Match
Portable Magic: Your own significator and the significators of those for whom you act as agent, if this is part of the ritual, and the person or persons at whom the ritual is directed, should be placed on the working surface separately so they can be located without delay. Cards should always be laid down individually, but may be prepared in groups. For example, if you act as the agent for two people, you
Portable Magic: This distinction is essential in understanding the Tarot, and the way in which the cards are used in Tarot magic. The trumps are the unique pictoria1 scenes they bear; the number cards of the suits are the numbers they bear, expressed through multiples of the suit symbols. Even though the trumps in both traditional and modern decks are usually numbered, those numbers are not an intrinsic part of the essential natures of the trumps. Similarly, even though the numbered suit cards in modern decks bear pictorial scenes, those scenes are not an intrinsic part of the identities of the number cards, but merely interpretations of those identities.
Feel free to drop us a line if you looked for Judgment or Rejuvenation Rider Waite Spiritual Tarot Reading and you don't see what you want. We would be glad to help. In the meantime checkout Angel Jabamiah.
Tarot Triumphs: It is possible, however, to single out a card or two for special treatment if it has been eluding or puzzling you in interpretations. This could be an ongoing technique where you decide to give the Emperor, or the Chariot, or the Star, for instance, a day of observation. That is best done as part of your ongoing Tarot practice once you know the cards well.