This page is an index and is part of a Patens Finance Reading with the Salem Tarot Deck. If you are reading this page by mistake you may prefer Interactive Online Tarot or if you looked for a Patens Finance Reading with the Salem Deck try a search; everything has tags so search for "finance,salem,patens" and you should find what you want.
Finance, Money Matters Or Debt
Next to love,money is the second most popular tarot reading. Financial security is pretty vital for peace of mind. When finance becomes uncertain, it can cause incredible worry and stress. While a finance tarot reading cannot guarantee lottery winnings or wealth, there are cards in every tarot deck that can give important guidance about your finances. The suit of Pentacles (Disks/Coins) applies specifically to money matter, abundance, and prosperity. Some card combinations point to financial issues that could present challenges and others that suggest money is on the way.
When it comes to money and finance, the outcomes you are choosing need to be both achievable and recognisable when you receive them. In other words, you need to be able to gauge an outcome, to say it has happened, is complete. So, wanting a better salary is an objective and easy to recognise when it arrives. It is easier than say, wanting a "winning the lottery". Some these wishes are too general to be easily recognised. Bbreak it into something achievable and recognisable. If it's money you want then state the amount clearly. Use your Finance/Money Reading to guide you.
Timing: When looking for time sensitive answers, Patens generally means very slow, meaning months or even years.
Upright
Reversed>
With deep rich colors, subdued by subtle shades of red/orange, the overall look is dark as you would expect from a deck loosely designed to reflect the witch periods of Salem. The Salem Tarot is a deck of magic and destiny. Within its 78 cards lies the souls path from birth to death and beyond. It's uses pagan and medieval imagery and each card has subtle flashbacks to the times of Salem and the witch trials.
If a Patens card appears in you reading, heres what you need to know:
The Suit of Patens covers material aspects of life including work, business, trade, property, money and other material possessions. The positive aspects of the Suit of Patenes include manifestation, realisation, proof and prosperity. Patens deals with the physical or external level of consciousness and thus mirror the outer situations of your health, finances, work, and creativity. They have to do with what we make of our outer surroundings – how we create it, shape it, transform it and grow it. On a more esoteric level, Patens are associated with the ego, self-esteem and self-image. The negative aspects of the Suit of Patens include being possessive, greedy, overly materialistic, over-indulging and not exercising, not effectively managing, finances, being overly focused on career
Practicalities, work, home, fertility,family, prosperity,education, manifestation, business.
Timing: When looking for time sensitive answers, Patens generally means very slow, meaning months or even years.

This index hold a link to all pages for a Finance Tarot Readings Salem Tarot Deck Patens. You will find many more tarot readings pages that will be of great help if you need tarot card meanings. Use the search at the bottom of the page. Please see our book suggestions below.
---
Here are some short extracts from my favorite books to give you a feel for the book.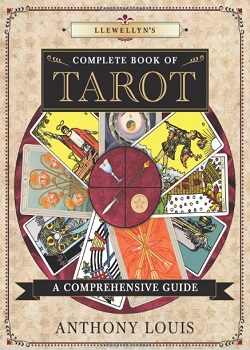 Complete Book of Tarot: When upright, the Wheel of Fortune reminds us that our good fortune is often the result of twists of fate rather than our own doing. Now is a time to enjoy your good luck because it can change just as rapidly tomorrow. If things are going well now, be sure to make the best of it and put something aside for a rainy day. For the time being, destiny is smiling upon you. Seize the moment because an opportunity that presents itself today may not remain available tomorrow. Contemplate the lyrics of the Pete Seeger song 'Turn, Turn, Turn,' which sets the biblical words to music: 'To everything there is a season, and a time to every purpose under the heaven' (Ecclesiastes 3:1, KJV).
Angel Encyclopedia: One of the FALLEN ANGELS and 72 spirits of SOLOMON. Shax is a marquis who comes in the form of a stork and speaks with a hoarse voice. He destroys the eyesight, hearing, and understanding of any person upon command. He steals money from kings and then returns it in 1,200 years. After he is commanded into the magician's triangle, Shax will transport anything; otherwise, he will be deceptive. Upon command he will steal horses. He will find all hidden things unless they are being kept by evil spirits. He gives good FAMILIARS. He commands 30 legions.
Elements of the Psychic World: Other traditions appeared. Some claimed roots as ancient as Gardner's version, and were organized along similar lines. Others were syncretistic, importing aspects of Kabbalah or ceremonial magic. In recent years the Wiccan movement has become even more diverse as Wiccan traditions and other forms of modern paganism have blended together more freely; today many groups calling themselves Wiccan have essentialy nothing in common with the movement launched by Gerald Gardner in the early 1950s. In addition to Gardnerian Wicca, some of the many branches of Wicca practised today include:
Do get in touch if you looked for Finance Tarot Readings Salem Tarot Deck Patens and you don't see what you want. We would be more than happy to help. In the meantime do try our many interactive tarot readings online.
0