Click here to get your FREE ANGEL ARCHETYPE READING
---
Upright Meanings: good health, learning from past failure, courage, backbone, ongoing battle, guarded, close to success, wounded, nearly there, not working out as planned, fatigue, fight your corner, last stand, drained of energy, battle weary, perseverance, persistence, holding out, obstinacy, setbacks, expecting trouble, victory, gather your strength
This is basically a very positive card, however as you move towards the highest cards in the suit, more complexity and difficulty can be indicated. The Healer is where some would say this begins. This card can indicate anxiety and worry – being burdened and keyed up over concerns.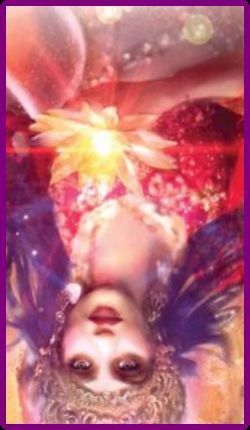 Reversed Meanings: rigid, stalemate, chronic fatigue, refusing to compromise/ give in, giving up, no fight left, falling at the final hurdle, weakness, adversity, retreat, obstinate, ill-health, unexpected trouble, lack of courage/ persistence/ perseverance/ backbone, dropping your guard, not learning from past, stubborn, last one standing, withdrawal
The Reversed Healer points to a need for gentleness – both with yourself and with other people. Know your strengths. Remember that kindness and weakness are not the same thing. Show kindness as often as you can now.