This page is part of your finance tarot reading with the Golden Tarot Deck. If you are reading this page by accident you may prefer our Spirit Guide Quiz or if you looked for The Two of Wands specifically try The Two of Wands Golden Tarot Meaning. Love, Luck and Light to all!
Finance, Money Matters Or Debt:
You may have a positive surprise headed your way with regard to money when The reversed Two of Wands appears. Don't bet the farm, but this could be a small lottery or gambling win. More likely, the increase will come from money you have earned (a surprise pay rise at work) or the discovery that something you own is worth much more than you thought. Enjoy.
Card Meanings: Indecisiveness, Cancelled Emigration, Cancelled Or Delayed Travel, Being Held Back, Deciding Not Go, Fear Of The Unknown, Self-Doubt, Disappointment, Choosing The Safest Option, Lack Of Planning, Domination, Restricted Options, Impatience, Staying Put, Choosing A Mundane Life, Anti-Climax, Fear Of Change
This card is often about balance. It will be important for you to keep your balance in every way that you can – even to the mundane, boring things like eating right and getting enough rest. These things will be very helpful to you during this time. The Two of Wands also often indicates a partnership with one other person. This can be business or personal, or both.

This reading is part of a finance tarot reading using the The Two of Wands using cards from the with the Golden Tarot Deck. You will find many more tarot pages that will be of great help if you need tarot card meanings. Use the search at the bottom of the page. We have some amazing tarot books for you to browse. Please see below.
---
Here are some snippets from a few of my favorite books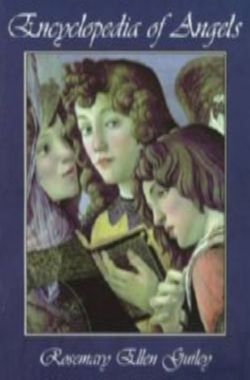 Angel Encyclopedia: One of the FALLEN ANGELS and 72 spirits of SOLOMON. Zagan is a president and king who appears first as a bull with griffin wings and then as a man. He makes men clever and witty. He turns water into wine, blood into oil and oil into water, and wine into water or blood. Zagan can turn any metal into money and can make fools wise. He commands 33 legions.
Try our Love Horoscopes: Capricorn and Scorpio
Creative Tarot: When it comes to Major versus Minor Arcana, a lot of Major Arcana cards can mean that what you're going through right now has a kind of heightened importance. You're working with big energy, and that can be overwhelming. You're not just piddling around with the Two of Wands, you're dealing with the Magician and so on. It can be said that you have more options with the Minor Arcana than with the Major. Different ways to do things, and you can choose the best way to respond to the situation depicted in the card. With the Major Arcana, it's almost as if you can't squirm away. One must deal with the situation at hand, and that situation will deal with you any way it pleases.
Tarot Triumphs: For each of the three main types of Tarot readings in this book—the three-card reading in chapter four, the seven-card Celtic Cross layout here, and the full Fool's Mirror layout using all twenty-two Trumps in chapter seven—I give a separate account of the process of laying out the cards. This is partly because there are slight variations for each layout, but also so that we can go further into the nuances of the reading method as we progress from a simple to a more complex type of spread. In the full exposition of the Fool's Mirror layout that follows this chapter, for instance, you will find more detailed instructions on how to begin and end the reading, and more debate about the ethics of Tarot reading in chapter eight. Once we have covered all three layouts, we reach a point too where we can vary the approach if we wish. Card reading is a form of ritual, and, as such, it needs structure; but the guidelines for this act as a template, not a straitjacket. They can be adapted to different circumstances. The important factor in the Fool's Mirror approach to divination is to have insight into why certain methods and practices are used; that way, we can alter them if appropriate.
Feel free to drop us a line if you looked for The Two of Wands Golden Finance Tarot Reading and you don't see what you want. We would be glad to help. In the meantime checkout Archangel Harahel.
Reversed Cards: In the upright version of this card, we get to see Venus strut her stuff in the garden of abundance. Yet here in the retrograde aspect with her influence waning, it is not uncommon to question the results you see before you. The clue to how you really feel about all your hard work lies in the cards that came before this one. If they seem upbeat and positive, then congratulations, you have allowed yourself some success. If, however, they have a heaviness and denser energy about them, then perhaps the path you took to get to your garden wasn't the best choice.