This page is part of your family tarot reading with the Rider Waite Tarot Deck. If you are reading this page by accident you may prefer our Spirit guide Quiz or if you looked for The Knight of Wands specifically try The Knight of Wands Rider Waite Tarot Meaning. Love, Luck and Light to all!
Family, Friends & Relationships:
Card Meanings: Arrogant, Hyperactive, Lack Self-Discipline/ Control, Jealousy, Daredevil, Violent, Show-Off, Not Finishing What You Start, Domineering, Overly Competitive, Fearful, Abusive, Reckless, Narrow-Mindedness, Lack Of Enthusiasm/ Ambition/ Purpose, Passive, Jealous, Extremely Aggressive/ Hasty, Loud, Chip On Shoulder, Volatile, Suspicion, Overly Confident
This card is full of boundless energy and power. Here we see the healing rush of force, producing enthusiasm and exhilaration. Among their many other attributes, the suit of Wands relates to morality and a strong sense of ethics, so this card also draws in matters of integrity and honesty. On a day ruled by the Prince of Wands, expect to feel full of life, ready to tackle any challenge. Be alert for situations in which you are able to assist somebody else who has need of your strength. Also, be aware of how your strength feels to you – this will stand you in good stead on lesser days, when you aren't feeling quite so vital and alive. This Prince sets us free of limitation and self doubt bringing, instead, a new confidence and verve. If we allow his force to flow through us, we shall find ourselves making excellent progress in everything we turn our hands to.
If, when he appears, you are emerging from a tough time in your life, this Prince will mark a turning point where things begin to improve and brighten up. One of the key phrases often associated with this card is 'out of darkness, into light'. So enjoy the day!! Have fun, get lots done and feel glad to be you at the end of the day!! He trusts his originality and allows his inspirations to take form. He's enthusiastic. He steps forward and takes the lead if the opportunity presents itself. Others follow when he shows them the way with confidence. He's forceful in pursuing his goals. He's not a quiet, passive observer unless that suits his purposes. He jumps in and creates results. He's dramatic and exciting. Never a wallflower, more often the center of attention. He's bold and daring. He avoids the safe, easy route because he has the energy and assurance to take risks and win. He has the courage of his convictions and always believes in himself.

This reading is part of a family tarot reading using the The Knight of Wands using cards from the with the Rider Waite Tarot Deck. You will find many more tarot pages that will be of great help if you need tarot card meanings. Use the search at the bottom of the page. We have some amazing tarot books for you to browse. Please see below.
---
Here are some snippets from a few of my favorite books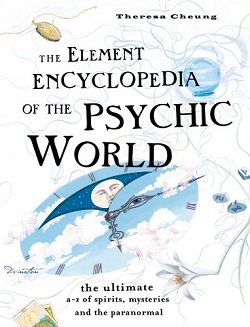 Elements of the Psychic World: Former priory and home of the poet Lord Byron, located in Nottinghamshire, England, that is said to be haunted by several ghosts. The priory was built around 1170 for the Order of St Augustine and was bought in 1540 by Sir John Byron who turned it into a mansion. It remained the Byron family home for three centuries. According to superstition, turning a religious house into a house for secular use is a recipe for misfortune and over the years the Byron family experienced more than its fair share of bad luck and declining fortune.
Try our Love Horoscopes: Aries and Virgo
Tarot Card Meanings: Knight of Wands; friendship, good company and changes of scene are represented by the is card.  Fearlessness is a characteristic bestowed on those represented by the card along with a need for constant change and stimulation.  This is a card of action, movement and productivity.  Reversed; discord, disruption and fickleness.
Tarot Triumphs: The Tarot Triumphs are evoked three times in this book. We shall meet them first of all in this imaginary public spectacle as it might have taken place on the streets of Northern Italy more than five hundred years ago. When we visualize them as large-scale and gloriously majestic figures, this keys us into not only the power of their images but also a significant cultural event that may have played a distinct part in the history of the Tarot.
Feel free to drop us a line if you looked for The Knight of Wands Rider Waite Family Tarot Reading and you don't see what you want. We would be glad to help. In the meantime checkout Tarot Reader Angus.
Reversed Cards: Have you ever experienced a situation in which no matter what facts you put in front of someone, they are just not willing to budge from their set of beliefs? Instead, they cling to it like a badge of honor even if it means bringing harm, injustice, and suffering to others who do not share their specific belief system. This is the shadow side of the Hierophant, following blindly without question and turning a blind eye to the destruction this sort of faith causes. If you have received this card in a daily draw or spread, you might need to look at what beliefs you seem to be inflexible about and make sure that you are not responsible for the suffering of someone else because of them. Or maybe you are on the receiving end of someone else's egocentric need to be right. Either way, the rigidity of beliefs and the consequences of your faith are being called into question. If you cannot hold the space for compassion and kindness for all in your life, then do not expect others to bestow it unto you.