We offer free tarot readings by email once a week.  Every Friday one person is chosen at random for a free tarot reading spanning the month ahead.  If you can't wait please visit  Tarot Readings  where you can buy a tarot reading for the month for a small sum (£5, €7,  $8) .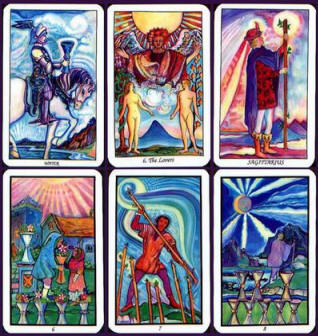 In order to be eligible for your free reading it is important you follow these instructions carefully.  When the winner of the free reading is selected, they will not qualify unless all the information is present and correct.  You must also have requested entry for your free tarot reading using the correct email address shown below in the instructions.
Please note:  We do NOT contact anyone other than the winner and all email addresses are instantly deleted after the free tarot reading is sent to the winner.
Type your full name at birth and your date of birth into our Free Readings Contact Form
Click the type of reading you want, in this case a Tarot Reading.
Specify whether you are male or female
Make sure your email address is valid
Please do not contact us asking whether you have won or whether you can have a free tarot reading anyway.  We know some of you out there are going through a rough patch but we can't make exceptions for that.  If you don't win a free reading this time, just enter again next week.
 If you don't win one of our Free Tarot Readings then perhaps you may like to buy a Tarot Reading