This page is part of your finance tarot reading with the Rider Waite Tarot Deck. If you are reading this page by accident you may prefer our Spirit guide Quiz or if you looked for The Six of Wands specifically try The Six of Wands Rider Waite Tarot Meaning. Love, Luck and Light to all!
Finance, Money Matters Or Debt:
This is a time to be detailed and methodical with regard to money when the Six of Wands appears reversed. Pay attention to bank statements, income and outgoings, receipts, and any other financial transaction. You may find money you didn't know that you had. Think carefully.
Card Meanings: Broken Promises, Pride In Riches, Failure, Fame Hungry, Egotistical, Being Hunted, Postponement, Pride Before A Fall, Treachery, Disgrace, Losing, Ill-Will, Disadvantage, Lack Of Achievement/Recognition/ Support/ Confidence/ Endurance, Diva, Disloyalty, Mob/ Pack Mentality, Bad News, Weakness, Arrogant, Being A Follower, Disappointment
The Lord of Victory is a powerful and happy card, which offers us satisfaction and contentment. We may have had to struggle hard in order to achieve the success this card promises us, but when we achieve this breakthrough, we are well rewarded. So on a day which is ruled by the 6 of Wands, we can feel confident that the things we place our energy on will finally yield to our efforts. Pick things that have been particularly difficult to follow through on, and see whether the energy available today will bring them to completion. Also remember that, with the 6 of Wands, there is a strong element of competitiveness. So when looking for things to work on when ruled by the Lord of Victory, seek out those areas where you see yourself as a contender. And go whole-heartedly after the opportunities offered.
Finally remember to count your blessings – I know I'm forever going on about this one, but it's relevant often with the Tarot – know who you are, know what you've got, and choose where you are going. It'll come up again!! The Six of Wands also represents a healthy self-esteem. Feeling good about your accomplishments is an important part of success, but too much pride can lead to arrogance and self-inflation. When you see this card, check that you are not feeling superior to others. It is easy to forget that individual achievement is not really individual at all. Our talents begin in the Divine, develop with the love and support of others, and only in the end express through us. How can we indulge in excess pride?

This reading is part of a finance tarot reading using the The Six of Wands using cards from the with the Rider Waite Tarot Deck. You will find many more tarot pages that will be of great help if you need tarot card meanings. Use the search at the bottom of the page. We have some amazing tarot books for you to browse. Please see below.
---
Here are some snippets from a few of my favorite books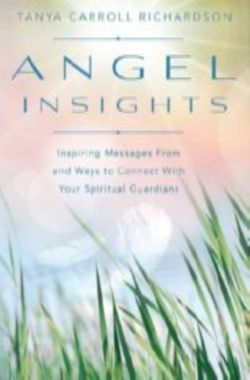 Angel Insights : See if there are also any action steps you can take for this person in addition to your presents of prayer and good vibrations, like donating time or money or clothing to a local shelter. Make an extra effort to smile at your bank teller or thank her sincerely for her help. Angels get so excited when you put on a set of wings and go out to do angelic work in the world that they want you to imagine them doing back flips and spirit fingers, like divine cheerleaders, whenever you pray for strangers.
Try our Love Horoscopes: Aries and Libra Match
Creative Tarot: To be literal, the man on the Six of Wands card is back on the horse again. He has overcome some sort of battle or hardship, and now he is confident and back in control. His success is celebrated by others as well. The Six of Wands can also be trying to show you that you are lording your victory or power over others. There is not a lot of humility in this card. Make sure your celebration is proportional, that you do not lose yourself in the parade.
Reversed Cards: The Five of Pentacles can often show a time of disconnection. In the upright position this may very well have been unintended or even unwanted, but here in the protection aspect it is actually done deliberately. The card is the closest we can get in the tarot to showing how to step outside the boundaries of social convention. Think of it as getting off the conveyor belt of life just long enough to reboot, reset, and possibly find other ways of experiencing your physical journey. Not everything about our modern world is helpful or enriching. Oftentimes the world can be restricting, cruel, and dehumanizing. Use the Five of Pentacles in the protection aspect as a respite, not a permanent solution.
Feel free to drop us a line if you looked for The Six of Wands Rider Waite Finance Tarot Reading and you don't see what you want. We would be glad to help. In the meantime checkout Tarot Reader Colchester.
Reversed Cards: When I think about a card in the protection aspect, I think of divine intervention. You may call it the hand of God or the work of your angels, but no matter what you call it, the result will always be the same. The protection aspect of the card is saving us from some sort of calamity or despair that we with our limited perception cannot see. What a blessing!