Clairvoyants, Mediums and Psychics in Ipswich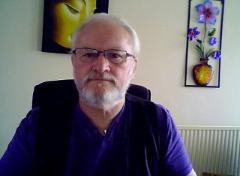 Gray Davies
Private one to one readings, clairvoyance, psychic, tarot and mediumship.
Reading parties and audience demonstrations of mediumship.
Gray does not do telephone readings, but will do Skype on an international basis.
He perates a no connection full refund policy.
Call: 07947 716 705


Clairvoyants, Mediums and Psychics in Ipswich please contact us for your free listing here. If you were searching for a psychic in Ipswich or any of the following areas, please reach out to us with the details of the psychic you eventually go to.
Covering the following areas in Ipswich: Aldeburgh, Brandon, Bury St Edmunds, Diss, Eye, Felixstowe, Halesworth, Harleston, Ipswich, Leiston, Saxmundham, Southwold, Stowmarket, Thetford, Woodbridge

This page is part of our psychics directory for Ipswich. If you weren't looking for psychics in Ipswich use the search at the bottom of the page. In the meantime, we have some amazing books that may help if you want to know more about beoming a clairvoyant. Please see below.
---
Here are some extracts from a few of my favorites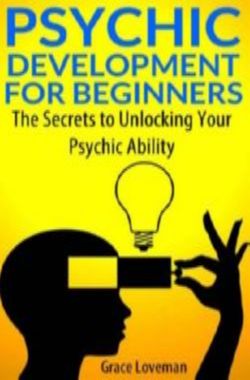 Development for Beginners: While you sleep, your conscious mind is at rest and therefore, less active. For this reason, dreams provide you with more direct insight into what is going on in your subconscious, thus enabling you to touch base with your psychic abilities.
Books to help develop your powers as a clairvoyant
Development for Beginners: By many people in the religious, medical, and even scientific worlds, Anderson is regarded as being the greatest living psychic medium in the world. It is Anderson's primary goal to assist grieving friends and family members to communicate with their loved ones from the hereafter. The information he provides is specific and highly accurate.
Development for Beginners: Born on October 19, 1969, John Edward is a professional psychic medium, best known for his two televisions programs: John Edward Cross Country and Crossing Over with John Edward, which you may have seen.


Full List of areas covered on our Ipswich Psychics page:
Acton, Akenham, Aldeburgh, Alderton, Aldham, Aldringham, All Saints South Elmham, Alpheton, Ampton, Ashbocking, Ashfield, Ashfield Green, Aspall, Assington, Athelington, Bacton, Badingham, Badley, Badwell Ash, Ballingdon, Bardwell, Barham, Barking, Barnardiston, Barnby, Barnham, Barningham, Barrow, Barsham, Barton Mills, Battisford, Battisford Tye, Bawdsey, Baylham, Beccles, Beck Row, Bedfield, Bedingfield, Belstead, Benacre, Bentley, Beyton, Beyton Green, Bildeston, Blackheath, Blackthorpe, Blackwater, Blaxhall, Blundeston, Blyford, Blythburgh, Botesdale, Boxford, Boxted, Boyton, Brabling Green, Bradfield Combust, Bradfield St Clare, Bradfield St George, Braiseworth, Bramfield, Bramford, Brampton, Brandeston, Brandon, Brantham, Bredfield, Brent Eleigh, Brettenham, Bridge Street, Brightwell, Broadway, Brockford Street, Brockley Green, Brome, Brome Street, Bromeswell, Brook Street, Bruisyard, Bruisyard Street, Brundish, Brundish Street, Bucklesham, Bungay, Bures, Bures Green, Burgate, Burgh, Burstall, Bury St Edmunds, Butley, Buxhall, Camps Heath, Campsey Ash, Capel St Andrew, Capel St Mary, Carlton, Carlton Colville, Castle Hill, Cattawade, Cavendish, Cavenham, Chantry, Charles Tye, Charsfield, Chattisham, Chedburgh, Chediston, Chelmondiston, Chelsworth, Chevington, Chickering, Chillesford, Chilton Street, Church Common, Clare, Clay Common, Claydon, Clopton Green, Cockfield, Coddenham, Coldfair Green, Combs, Combs Ford, Coney Weston, Cookley, Copdock, Corton, Cotton, Covehithe, Cowlinge, Cox Common, Cranmer Green, Cransford, Cratfield, Creeting St Mary, Cretingham, Cross Green, Cross Street, Crowfield, Crowland, Culford, Culpho, Dalham, Dallinghoo, Darsham, Debach, Debenham, Denham, Dennington, Denston, Depden, Drinkstone, Drinkstone Green, Dunstall Green, Dunwich, Earl Soham, Earl Stonham, Earl's Green, East Bergholt, East Bridge, East End, Easton, Edwardstone, Ellough, Elmsett, Elmswell, Elveden, Eriswell, Erwarton, Euston, Exning, Eye, Eyke, Falkenham, Farnham, Felixstowe, Felsham, Fen Street, Fingal Street, Finningham, Flempton, Flixton, Flowton, Fornham All Saints, Fornham St Martin, Forward Green, Four Ashes, Framlingham, Framsden, Freckenham, Fressingfield, Freston, Friston, Frostenden, Gazeley, Gedding, Gedgrave Hall, Gipping, Gisleham, Gislingham, Glemsford, Gosbeck, Great Ashfield, Great Barton, Great Bealings, Great Blakenham, Great Bradley, Great Bricett, Great Cornard, Great Finborough, Great Glemham, Great Green, Great Livermere, Great Saxham, Great Thurlow, Great Waldingfield, Great Welnetham, Great Wenham, Great Wratting, Gromford, Groton, Grundisburgh, Hacheston, Hadleigh, Halesworth, Hargrave, Harkstead, Harleston, Hartest, Hasketon, Haughley, Haughley Green, Haughley New Street, Haverhill, Hawkedon, Hawstead, Heckfield Green, Helmingham, Hemingstone, Hemley, Hengrave, Henley, Henstead, Hepworth, Herringfleet, Herringswell, Hessett, Heveningham, High Street, High Street Green, Higham, Hinderclay, Hintlesham, Hitcham, Holbrook, Hollesley, Holton, Holton St Mary, Holywell Row, Homersfield, Honey Tye, Honington, Hoo, Hopton, Horham, Horringer, Hoxne, Hulver Street, Hundon, Hunston, Huntingfield, Icklingham, Iken, Ilketshall St Andrew, Ilketshall St Lawrence, Ilketshall St Margaret, Ingham, Ipswich, Ixworth, Ixworth Thorpe, Kedington, Kelsale, Kennyhill, Kentford, Kenton, Kersey, Kesgrave, Kessingland, Kessingland Beach, Kettlebaston, Kettleburgh, Kirkley, Kirton, Knettishall, Knodishall, Lackford, Lady's Green, Lakenheath, Landwade, Langham, Lavenham, Lawshall, Laxfield, Layham, Leavenheath, Leiston, Letheringham, Levington, Lidgate, Lindsey, Linstead Parva, Little Bealings, Little Blakenham, Little Bradley, Little Fakenham, Little Finborough, Little Glemham, Little Green, Little Saxham, Little Stonham, Little Thurlow, Little Waldingfield, Little Welnetham, Little Wenham, Little Whittingham Green, Little Wratting, Long Melford, Long Thurlow, Lound, Lower Holbrook, Lowestoft, Lowestoft End, Market Weston, Marlesford, Martlesham, Martlesham Heath, Mellis, Melton, Mendham, Mendlesham, Mendlesham Green, Metfield, Mettingham, Mickfield, Middleton, Middlewood Green, Milden, Mildenhall, Monewden, Monk Soham, Monks Eleigh, Moulton, Mount Pleasant, Mutford, Nacton, Naughton, Nayland, Nedging Tye, Needham Market, Nettlestead, Newbourne, Newmarket, Newton, North Cove, Norton, Nowton, Oakley, Occold, Offton, Old Felixstowe, Old Newton, Orford, Otley, Oulton, Oulton Broad, Ousden, Pakefield, Pakenham, Palgrave, Parham, Peasenhall, Pettaugh, Pettistree, Pixey Green, Playford, Polstead, Poslingford, Poys Street, Poystreet Green, Preston, Ramsholt, Rattlesden, Raydon, Red Lodge, Rede, Redgrave, Redisham, Redlingfield, Rendham, Rendlesham, Reydon, Rickinghall, Ringsfield, Ringsfield Corner, Ringshall, Ringshall Stocks, Risby, Rishangles, Rodbridge Corner, Rougham, Rougham Green, Rumburgh, Rushbrooke, Rushmere, Rushmere St Andrew, Sackers Green, Santon Downham, Sapiston, Saxmundham, Saxtead Green, Saxtead Little Green, Semer, Shadingfield, Shelley, Shimpling, Shimpling Street, Shingle Street, Shipmeadow, Shop Corner, Shotley, Shotley Gate, Shottisham, Sibton, Sicklesmere, Silverley's Green, Sizewell, Slaughden, Snape, Somerleyton, Somersham, Somerton, Sotterly, South Cove, Southolt, Southwold, Spexhall, Sproughton, St Cross South Elmham, St James South Elmham, St Margaret South Elmham, St Michael South Elmham, Stanningfield, Stansfield, Stanstead, Stanton, Stanton Street, Sternfield, Stoke Ash, Stoke by Clare, Stoke-by-Nayland, Stone Street, Stonham Aspal, Stoven, Stowlangtoft, Stowmarket, Stowupland, Stradbroke, Stradishall, Stratford St Andrew, Stratford St Mary, Stuston, Stutton, Sudbourne, Sudbury, Sutton, Sweffling, Swilland, Tannington, Tattingstone, Theberton, Thelnetham, Thistley Green, Thorington, Thorington Street, Thorndon, Thornham Magna, Thornham Parva, Thorns, Thorpe Green, Thorpe Morieux, Thorpeness, Thrandeston, Thurston, Thwaite, Timworth Green, Tostock, Town Street, Trimley St Martin, Trimley St Mary, Troston, Tuddenham, Tunstall, Ubbeston Green, Ufford, Uggeshall, Upper Street, Walberswick, Waldringfield, Walpole, Walsham le Willows, Walton, Wangford, Ward Green, Wattisfield, Wattisham, Wenhaston, West End, West Row, West Stow, Westerfield, Westhall, Westhorpe, Westleton, Westley, Wetherden, Wetheringsett, Wetherup Street, Weybread, Whatfield, Whepstead, Wherstead, Whitton, Wickham Market, Wickham Skeith, Wickham Street, Wickhambrook, Wilby, Willisham, Wingfield, Winston, Wissett, Wissington, Withersdale Street, Withersfield, Witnesham, Wixoe, Woodbridge, Woolpit, Woolverstone, Wordwell, Worlingham, Worlington, Worlingworth, Wortham, Wrentham, Wyverstone, Wyverstone Street, Yaxley, Yoxford