Clairvoyants, Mediums and Psychics in Anglesey
Alexandra Oakes
Alexandra,a Norwich based International psychic medium, teacher and author offering over twenty years experience, has been guided to work spiritually, using all of her senses as a psychic-medium.
She reads not only intuitively but also combining clairaudience, clairsentience and clairvoyance.
Her readings often involve remote viewing to give an in-depth insight into your life & circumstances.
She works from the heart to give guidance and enlightenment in order to encourage and uplift others.
Telphone: 01553 349617
Mobile: 07934 096884


Clairvoyants, Mediums and Psychics in Anglesey please contact us for your free listing here. If you were searching for a psychic in Anglesey or any of the following areas, please reach out to us with the details of the psychic you eventually go to.
Covering the following areas in Anglesey: Amlwch, Beaumaris, Bodorgan, Brynteg, Cemaes Bay, Dulas, Gaerwen, Holyhead, Llanbedrgoch, Llanerchymedd, Llanfair PG, Llangefni, Marianglas, Menai Bridge, Meolfre, Moelfre, Pentraeth, Penysarn, Rhosgoch, Rhosneigr, Tycroes, Tynygongl

This page is part of our psychics directory for Anglesey. If you weren't looking for psychics in Anglesey use the search at the bottom of the page. In the meantime, we have some amazing books that may help if you want to know more about beoming a psychic. Please see below.
---
Here are some extracts from a few of my favorites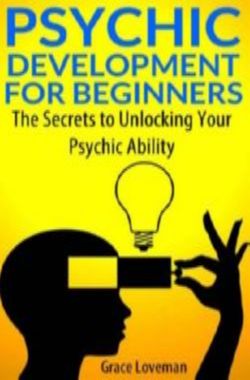 Development for Beginners: The Ego is the middle group or happy medium part of the mind that operates in a more rational way. A good way to describe the functioning of the Ego is to think of that Rolling Stone song, "You Can't Always Get What You Want." Whereas the Id functions on the pleasure principle, the Ego operates through the reality principle wherein it knows that there are going to be some things that the psyche is going to want that it just can't have.
Books to help develop your powers as a clairvoyant
Development for Beginners: There have been many accounts of dreams accurately foretelling the future; you may have even had a predictive dream yourself, and there have been numerous scientific investigators who have conducted research on the subject and found solid evidence supporting the claim for psychic dreams.
Development for Beginners: A psychic refers to a person who has extra-sensory abilities, such as precognition, clairvoyance, and psychometry. Psychics are frequently able to communicate with ghosts and other spiritual beings.


Full List of areas covered on our Anglesey Psychics page:
Aberffraw, Amlwch, Amlwch Port, Beaumaris, Benllech, Bethel, Bodedern, Bodewryd, Bodffordd, Bodior, Bodorgan, Bryngwran, Brynrefail, Brynsiencyn, Brynteg, Bull Bay, Burwen, Caergeiliog, Capel Coch, Capel Gwyn, Capel Parc, Carmel, Carreglefn, Ceidio, Ceint, Cemaes, Cerrigceinwen, City Dulas, Dulas, Dwyran, Elim, Four Mile Bridge, Gaerwen, Gwalchmai, Heneglwys, Hermon, Holyhead, Kingsland, Llaingoch, Llanallgo, Llanbadrig, Llanbedrgoch, Llanddaniel Fab, Llanddeusant, Llanddona, Llanddyfnan, Llandegfan, Llandyfrydog, Llaneilian, Llanerchymedd, Llanfachraeth, Llanfaelog, Llanfaes, Llanfaethlu, Llanfairpwllgwyngyll, Llanfairynghornwy, Llanfair-yn-Neubwll, Llanfechell, Llanfflewyn, Llanfigael, Llanfwrog, Llangadwaladr, Llangaffo, Llangefni, Llangoed, Llangristiolus, Llangwyllog, Llanrhyddlad, Llansadwrn, Llanynghenedl, Llechcynfarwy, Llynfaes, Maenaddwyn, Malltraeth, Marian-glas, Menai Bridge, Moelfre, Nebo, Neuadd, Newborough, Pengorffwysfa, Pen-llyn, Penmon, Penmynydd, Penrhos, Pentraeth, Pentre Berw, Penysarn, Red Wharf Bay, Rhoscolyn, Rhosgoch, Rhosmeirch, Rhosneigr, Rhosybol, Rhydwyn, Talwrn, Trearddur, Trefdraeth, Trefor, Tregaian, Tregele, Valley