Free Daily Tarot Reading
Pentacles, Disks, Coins, Patens, Pattern
Choose your Deck!
Pentacles or Disks/Coins are connected to the Earth: material goods, resources, money, work, sensual pleasure, building, tangible results, security, stability; goal-orientated, practical, analytical, organized, patient, persistent, grounded, deliberate, resourceful.
The Earth signs Taurus, Virgo, and Capricorn.
The pip cards of the Cups and Pentacles suits typically represent circumstances and emotional situations with a downward or inward movement (reflection, contemplation, joy, grief, healing, celebration, family happiness, arrival, etc.).

---
This page is part of our Tarot Online. You probably wanted Tarot Card Meanings. You will find many more pages with tarot guidance. Use the search at the bottom of the page. We also have some amazing tarot books to suggest to you. Please check them out.
---
Here are some snippets from a few of my favorite books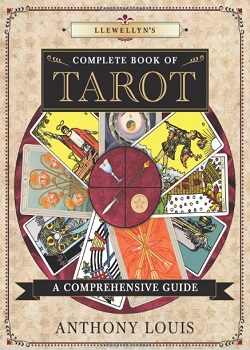 Complete Book of Tarot: When upright, the Six of Pentacles implies that money and resources are being apportioned in a fair and socially responsible manner. If your financial situation is secure, you may be called upon to assist those who are less fortunate. If you are experiencing a present need, essential resources and financial aid are likely to become available. An essential meaning of this card is that something of value is being passed from one person to another in a spirit of true generosity. In the words of President John F. Kennedy's 1961 inaugural address, "Ask not what your country can do for you; ask what you can do for your country." If your question was about the best time to act, this card suggests that now is the opportune moment. Now! The idea that the present is the accepted time may be related to this card's association with the Moon as it goes through phases, but astrologically it is at its best when it transits the sign Taurus.
Complete Book of Tarot: When reversed, the Eight of Pentacles suggests that you may not be putting in the needed time and effort to do a job well. Maybe you don't care about producing a quality product, or maybe you are cutting corners just to get the job done. Remember that Rome wasn't built in a day. Although there may be a short-term gain in your current approach, in the long run you are likely to feel a sense of dissatisfaction. When the storm arrives, it's comforting to know you have put something away for a rainy day.
Complete Book of Tarot: For example, the Empress (Venus) in the ninth house of foreign affairs might suggest a pleasant trip abroad. If the next card in the ninth house happens to be the Four of Pentacles, this trip might cost more than the querent wants to spend. The Golden Dawn associated the Four of Pentacles with the sun in Capricorn, suggesting that the querent might travel to a sunny clime (the sun) and manage trip expenses with good business sense (Capricorn).
Do get in touch if you looked for pentacles and we don't have it listed. We would be more than happy to source the information for you. We hope you visit again for more online tarot information!
Complete Book of Tarot: Ruled by taskmaster Saturn, Capricorn comes tenth in the zodiac. Capricorn the Mountain Goat or Seagoat, an active initiatory cardinal sign, is associated with the Devil, trump XV. The Queen of Pentacles falls largely under Capricorn, a sign whose natives are characterized by these traits: