Not looking for The Four of Wands Tarot Card Meanings Salem Deck? You will see a search option at the bottom of the page. We have many pages just to get you precisely where you want to go.
The Four of Wands
: Upright Meanings
Dissatisfaction
Kindness
Reevaluation
The Four of Wands: Reversed Meanings
New Relationship
New Ambitions
Action
The Salem Tarot The Four's
When things are stable in your life, expect to see some cards with the number four on them in your Tarot reading. This is the number of stability and consistency. There are four suits in the Tarot deck and four seasons on earth. This natural order of things is often disrupted for short bursts, but it is more likely to trend toward constancy than maintain any of the disruptive energy. Revolutions do not occur under the four, but they may be inspired by the long uninterrupted stasis that underscores it. The timeframe starts as a comforting security and consistency, but it can manifest as boredom, stagnation and resistance to change out of a fear of the unknown. For every side of the four that is peaceful and grounded, there is a shadow side of avoidance and outgrown attachments.
The Salem Tarot Suit of Wands
The Suit of Wands is associated with primal energy, spirituality, inspiration, determination, strength, intuition, creativity, ambition and expansion, original thought and the seeds through which life springs forth. Wands deal with the spiritual level of consciousness and mirror what is important to you at the core of your being. Wands are also indicative of all things that you do during the day to keep you busy, be it working at the office, home or the great outdoors. Wands have to do with movement, action and initiatives and the launching of new ideas. They may be indicative of a never-ending 'Ideas List' or 'To Do List', whereby the client has many projects on the go to keep them busy. The negative aspects of the Suit of Wands include illusion, egotistical behaviour, impulsiveness, a lack of direction or purpose, or feeling meaningless.
With deep rich colors, subdued by subtle shades of red/orange, the overall look is dark as you would expect from a deck loosely designed to reflect the witch periods of Salem. The Salem Tarot is a deck of magic and destiny. Within its 78 cards lies the souls path from birth to death and beyond. It's uses pagan and medieval imagery and each card has subtle flashbacks to the times of Salem and the witch trials.

Although this page is designed to be viewed individually when you search for Four of Wands Salem Tarot Meanings, you will find many more tarot pages that will be of great help if you need tarot card meanings. Use the search at the bottom of the page. We have some amazing tarot books to suggest to you. Please check them out.
---
Here are some snippets from a few of my favorite books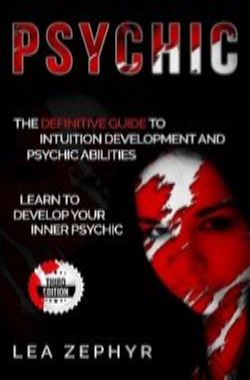 Psychic Abilities : Mental fatigue is worse than physical fatigue. Allow yourself to meditate or take deep breaths while concentrating on a mantra or a single image. This will clear out your mind and allow your brain to change and grow, accepting your skills. Meditating will also decrease your metabolic rates and relieve the tension you will feel – helping you to be positive. Release the stress you are feeling and just exist.
Development for Beginners: Step 2: Create a mental image either of your shield being lowered or of it disappearing all together.
Elements of the Psychic World: According to the teachings of the Hermetic Order of the Golden Dawn, invisibility is a state attained by establishing an astral and etheric shell – called the 'Shroud of Concealment' – around the body of the magician. The shroud works by distorting the consciousness of those within sight of the magician; while their eyes see an image of his or her presence; their minds are unable to process it and so the magician is not seen.
Do get in touch if you looked for Four of Wands Salem Tarot Meanings and we don't have it listed. We would be more than happy to source the information for you. We hope you visit again for more online tarot information!