This page is part of your love tarot reading with the Golden Tarot Deck. If you are reading this page by accident you may prefer our Spirit Guide Quiz or if you looked for The High Priestess specifically try The High Priestess Golden Tarot Meaning. Love, Luck and Light to all!
Romance, Love Or Relationships:
Even with this card in reversal, there is a strong likelihood that others are finding you much more attractive than usual. Don't ignore this, if you are looking for love! On the other hand, with The High Priestess in reversal, you may be finding it difficult to understand where others are coming from with regard to love and romance. If you are not sure, ask. Don't jump to conclusions.
Card Meanings: Repression Of Intuition, Lack Of Self-Belief, Selfishness, Ignorance, Misunderstanding, Unwanted Attention, Shallowness, Uncontrolled Outbursts And Sexual Tension, Blocked Psychic Powers
The High Priestess is a very spiritual card – often with sexual overtones. It can mean that you are in a phase where you are going to be much more physically attractive to others. She is tied to the moon, to femininity, and to inspiration.

This reading is part of a love tarot reading using the The High Priestess using cards from the with the Golden Tarot Deck. You will find many more tarot pages that will be of great help if you need tarot card meanings. Use the search at the bottom of the page. We have some amazing tarot books for you to browse. Please see below.
---
Here are some snippets from a few of my favorite books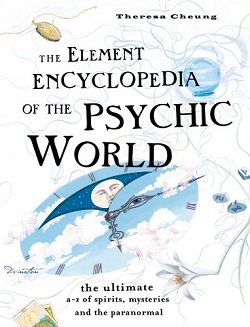 Elements of the Psychic World: According to the friend's account Lyttelton was not a well man and had suffered suffocating fits in the preceding month. Three days before his death Lyttelton dreamt that he saw a fluttering bird and afterwards a woman dressed in white, who appeared to him and said, 'Prepare to die; you will not exist three days.' The dream upset Lyttelton so much that the following morning he told all his friends, but he could not get it out of his mind. During the following days he suffered bouts of depression as the fatal hour neared. On the third evening, he invited some guests to dinner in an attempt to forget about the dream, retiring to his bed at eleven. When he noticed his manservant was using a toothpick to stir his dose of rhubarb and mint water he called him a 'slovenly dog' and told him to fetch a teaspoon.
Try our Love Horoscopes: Gemini and Cancer Match
Portable Magic: order on the seven Double letters of the Hebrew alphabet, it remains to correctly assign the trumps that are linked to the Double letters by trading their locations in the sequence of trumps. It is at once obvious that the trump the Magician belongs with Mercury and the trump the High Priestess belongs with the Moon. Consequently, the Magician must be made the second of the planetary trumps and numbered 11, and the High Priestess shifted into first place and numbered I. As I mentioned earlier, the trumps have no intrinsic numbers of their own, merely numbers that indicate their locations in the series of the Greater Arcana.
Creative Tarot: Let's consider the history of the word consider. I'm taking this from Russell A. Lockhart's book Words as Eggs: Psyche in Language and Clinic, a kind of psychological etymology book. The other major system of divination and intuitive response of our time is astrology. Now, some people draw the line there. They'll say they "believe" in tarot (believe is certainly the wrong word, but it's common parlance; use is more accurate) but not in astrology, because they consider astrology fortune-telling. And it can be; some people use it that way, just as they use curds of cheese or shapes of clouds to predict the future. But others of us use it simply as a way to draw our attention to certain parts of our lives and expand our understanding of what's happening to us and with us. It's a way of creating meaning.
Feel free to drop us a line if you looked for The High Priestess Golden Love Tarot Reading and you don't see what you want. We would be glad to help. In the meantime checkout Tarot Reader Dyfed.
Tarot Triumphs: The Pope and the High Priestess are both cards about knowledge, but the difference is this: the High Priestess sits directly before the veil, which marks the entrance to the inner sanctum, while the Pope is enthroned some distance from the two pillars of the holy temple. (The traditional images are reasonably consistent in this respect.) So, whereas the High Priestess is a symbol of direct contact with the inner mysteries, the Pope represents spiritual authority outside of the sanctuary. He is empowered to give blessings.18 He is also a teacher, as witnessed by the little figures who kneel in front of him; it was common at the time to represent the image of a spiritual master or teacher as much larger than that of his followers.19 The Pope is thus a giant to his disciples, just as an important teacher can loom large in our lives, remaining as a permanent inner signpost to guide us long after contact has ceased. A teacher may take on a role as a kind of superman or superwoman who can at times be a wonderful support along the way, but at others an obstacle to making our own discoveries. I think many of us recollect teaching figures of authority from our past who have inhibited our progress rather than advancing it. The Pope can therefore be a symbol of the transmission of knowledge through a recognized chain of authority, but his teaching can become dogma and his dictates fossilize into rigid mandates.