This page is part of your health tarot reading with the Rider Waite Tarot Deck. If you are reading this page by accident you may prefer our Spirit guide Quiz or if you looked for The Six of Wands specifically try The Six of Wands Rider Waite Tarot Meaning. Love, Luck and Light to all!
Well-Being, Physical Health Or Mental Health:
Card Meanings: Broken Promises, Pride In Riches, Failure, Fame Hungry, Egotistical, Being Hunted, Postponement, Pride Before A Fall, Treachery, Disgrace, Losing, Ill-Will, Disadvantage, Lack Of Achievement/Recognition/ Support/ Confidence/ Endurance, Diva, Disloyalty, Mob/ Pack Mentality, Bad News, Weakness, Arrogant, Being A Follower, Disappointment
The Lord of Victory is a powerful and happy card, which offers us satisfaction and contentment. We may have had to struggle hard in order to achieve the success this card promises us, but when we achieve this breakthrough, we are well rewarded. So on a day which is ruled by the 6 of Wands, we can feel confident that the things we place our energy on will finally yield to our efforts. Pick things that have been particularly difficult to follow through on, and see whether the energy available today will bring them to completion. Also remember that, with the 6 of Wands, there is a strong element of competitiveness. So when looking for things to work on when ruled by the Lord of Victory, seek out those areas where you see yourself as a contender. And go whole-heartedly after the opportunities offered.
Finally remember to count your blessings – I know I'm forever going on about this one, but it's relevant often with the Tarot – know who you are, know what you've got, and choose where you are going. It'll come up again!! The Six of Wands also represents a healthy self-esteem. Feeling good about your accomplishments is an important part of success, but too much pride can lead to arrogance and self-inflation. When you see this card, check that you are not feeling superior to others. It is easy to forget that individual achievement is not really individual at all. Our talents begin in the Divine, develop with the love and support of others, and only in the end express through us. How can we indulge in excess pride?

This reading is part of a health tarot reading using the The Six of Wands using cards from the with the Rider Waite Tarot Deck. You will find many more tarot pages that will be of great help if you need tarot card meanings. Use the search at the bottom of the page. We have some amazing tarot books for you to browse. Please see below.
---
Here are some snippets from a few of my favorite books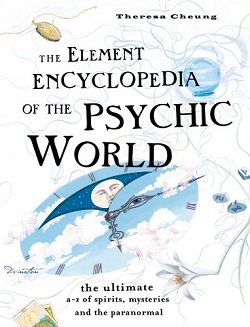 Elements of the Psychic World: Music therapy, which focuses on the areas of pain relief and stress reduction, enjoyed a revival in the late twentieth century largely due to the work of violinist Helen L Bonny, whose book Music and Your Health (1973) was the first in a series of books and features on the health effects of music.
Try our Love Horoscopes: Cancer and Sagittarius
Creative Tarot: To be literal, the man on the Six of Wands card is back on the horse again. He has overcome some sort of battle or hardship, and now he is confident and back in control. His success is celebrated by others as well. The Six of Wands can also be trying to show you that you are lording your victory or power over others. There is not a lot of humility in this card. Make sure your celebration is proportional, that you do not lose yourself in the parade.
Psychic Abilities : Some people believe that tarot cards are scary in nature, so they prefer using these cards to tap into their own intuition and psyche. When there is no fear present, it is possible to channel your psychic abilities much more easily.
Feel free to drop us a line if you looked for The Six of Wands Rider Waite Health Tarot Reading and you don't see what you want. We would be glad to help. In the meantime checkout Tarot Reader Dumfriesshire.
Elements of the Psychic World: Also known as Zener cards, ESP cards are a deck of 25 cards of 5 symbols: star, cross, circle, square and wavy lines. They were once a standard laboratory testing-tool for ESP but have now been replaced by the computer.