This page is part of your spiritual tarot reading with the Rider Waite Tarot Deck. If you are reading this page by accident you may prefer our Spirit guide Quiz or if you looked for The Seven of Wands specifically try The Seven of Wands Rider Waite Tarot Meaning. Love, Luck and Light to all!
Faith, Spirituality Or Psychic Progression:
Card Meanings: Yielding, Lack Of Courage/ Self-Belief/ Stamina, Scandal/Losing Moral Authority/ Control/ Power/Respect, Indecision, Compromise, Failing To Defend/ Protect, Worn Down, Patience, Giving In/Up, Sharing Territory, Advantage, Being Timid, Folding On Your Beliefs, Surrendering, Resolution, Admitting Defeat, Weakness, Burn-Out, Quitting, Being Overbearing
The Lord of Valour reminds us to take stock of our inner reserves of courage and strength. It will often come up to mark times where great change is in the air, where momentous decisions need to be made, and where we must grasp the moment. On a day ruled by the 7 of Questing, the most important thing is to be alert for opportunities and great chances. Often these come up completely out of the blue, and must be seized without hesitation. This card often marks those apparently coincidental occurrences which begin a chain of events that leads us into a decisive and fulfilling life change. So pay special attention to everything that happens today. And at the same time, keep a running check on your own feelings. If today is the day upon which your dearest dream comes true, how will you feel? Are you ready to let change run in your life? Are you prepared to take risks? And do you feel that today, you trust yourself?
If you encounter resistance of any sort on a day ruled by the Lord of Valour, remember that this card is about being true to yourself, following the voice of your own heart, and protecting your needs and hopes. This is a day in which you need to believe in yourself. So hold hard against anything which interferes with that. Refuse to allow anything (or anybody) to undermine you. And keep in touch with what you believe to be true. And if you do all those things, today could bring miracles into your life!! Some battles are worth fighting, others just cause trouble. If you are involved in a conflict, ask yourself if it's worth the struggle. Is it important? Does it have value? Will the outcome serve you or others? If so, be bold and aggressive. Defend your position. Refuse to yield! If not, then consider letting the conflict go. Be honest with yourself about this. You will be tempted to hold onto your position, especially if you have invested much time and energy into it. Don't let battle lines be drawn unless the war is worth fighting.

This reading is part of a spiritual tarot reading using the The Seven of Wands using cards from the with the Rider Waite Tarot Deck. You will find many more tarot pages that will be of great help if you need tarot card meanings. Use the search at the bottom of the page. We have some amazing tarot books for you to browse. Please see below.
---
Here are some snippets from a few of my favorite books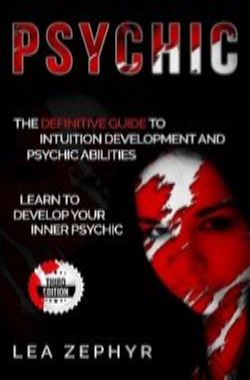 Psychic Abilities : You are well on the path to becoming a psychic. The next steps will look at how you recognize that fact that you are on the right path. This is usually in the form of an awakening, though it is essential that you can differentiate between a psychic awakening and spiritual awakening. The next chapter clarifies this for you.
Try our Love Horoscopes: Virgo and Cancer Match
Creative Tarot: I started by drawing one card a day and just seeing what happened during that day. I looked for the situation on the card to show itself in my life. (I write more about this process, and how you can replicate it, in the "How to Do a Reading" chapter.) I would pull the Seven of Wands and then notice how I felt like I was bashing heads against everyone I came in contact with—including my own not-so-helpful thoughts and anxiety. I would pull the Ten of Swords and notice all of the ways I was trying to sustain friendships, relationships, or work projects that were better abandoned.
Reversed Cards: A blocked Lovers card usually comes from a deep wound from the past, a wound so big and so painful that to expose it is like stepping into death itself. Which is ironic, for the only way to move the energy out of this enforced blockage is to allow the past incident to die once and for all. It is one thing to grieve and move on, but it is quite the other to leave a wound open and raw and forever exposed. If we take a look at Llewellyn's Classic Tarot version of the Lovers in the blocked position, we see that the only place for our Lovers to fall is into the arms of an angel. How fitting! What better place to let go and surrender all your pain? The angel in the Lovers card is said to be Archangel Raphael, whose name in Hebrew means 'God heals.' Only in its upside-down blocked state can one freefall into the angel of healing and release one's heart-centered burdens to the Divine, without judgment and without remorse. When the Lovers shows up in your daily draw or next reading in the blocked aspect, you are being offered an opportunity to heal. You are being given a gift from God to place yourself in the hands of the angels and heal your heart once and for all.
Feel free to drop us a line if you looked for The Seven of Wands Rider Waite Spiritual Tarot Reading and you don't see what you want. We would be glad to help. In the meantime checkout Angel of Young Love.
Angel Insights : Oh my gosh!' my brother said. 'I was trying to trick you so I have been holding two cards at once. That time I held both green and yellow at the same time!' My brother was only nine, but he had the emotional maturity to accept that what I was doing wasn't something weird or bad, but just a natural talent. He was very complimentary to me about this ability and made me feel like it was something cool. My brother could not guess the color of one of those cards to save his life (we tried a lot). However, my brother is a natural athlete. Watching him play football growing up was really a pleasure for me, because it's always fun to watch a person do something they do really well, and completely naturally. It is then that we are seeing their God-given talents, a glimpse of the divine. We can't all be good at everything. How boring would that be? Having a few things we do really well can give us clues about our soul purposes, and let's us contribute to the world by being of unique service to others.