Clairvoyants, Mediums and Psychics in Monmouthshire
Anji Wylde
Anji is a spiritualist clairvoyant medium available for private readings.
She demonstrates platform mediumship at spiritualist churches.
She holds a CSNU award for mediumshipfrom the Spiritualists' National Union.
You can see her at Spiritualist churches around the Midlands, Bromsgrove and Redditch in Worcestershire.
Tel: 01527 404911 ~ Mob: 0781 4056324


Clairvoyants, Mediums and Psychics in Monmouthshire please contact us for your free listing here. If you were searching for a psychic in Monmouthshire or any of the following areas, please reach out to us with the details of the psychic you eventually go to.
Covering the following areas in Monmouthshire: Abergavenny, Abertillery, Blackwood, Caldicot, Chepstow, Cwmbran, Ebbw Vale, Monmouth, New Tredegar, Newport, Pontypool, Tredegar, Usk

This page is part of our psychics directory for Monmouthshire. If you weren't looking for psychics in Monmouthshire use the search at the bottom of the page. In the meantime, we have some amazing books that may help if you want to know more about beoming a psychic. Please see below.
---
Here are some extracts from a few of my favorites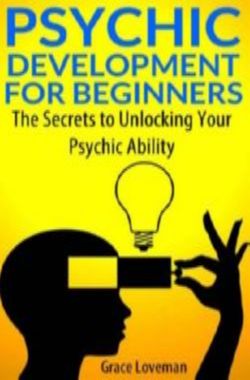 Development for Beginners: Step 8: After you have become satisfied with the results of your visualization exercises, return to normal brain wave levels by repeating the following words to yourself 3-5 times, "I feel better at the alpha level. I am more in tune with my psychic abilities. I am in control of the images in my mind's eye. Now, I am returning to normal brain wave levels, and as I do so, I feel no discomfort."
Books to help develop your powers as a medium
Development for Beginners: Dr. Virtue's clairvoyant abilities first manifested themselves when she was a child. She used to see and talk to what most people would refer to as "imaginary friends." Dr. Virtue, however, had been given a gift – a gift which neither the people around her nor she herself fully understood.
Development for Beginners: The knowledge that we acquire in our dreams from the collective unconscious also has strong implications for our psychic development. According to Jung, there are several important functions of dreams, including the following:


Full List of areas covered on our Monmouthshire Psychics page:
Abergavenny, Bettws Newydd, Blackrock, Blaenawey, Bont, Bryngwyn, Caer Llan, Caerwent, Caldicot, Chapel Hill, Chepstow, Clydach, Coed Morgan, Coed-y-paen, Crick, Croes Hywel, Croes y pant, Cross Ash, Crossway, Cwmcarvan, Cwmyoy, Devauden, Dingestow, Dixton, Earlswood, Gaerllwyd, Gilwern, Glascoed, Goetre, Govilon, Great Oak, Grosmont, Gwehelog, Gwernesney, Highmoor Hill, Hoaldalbert, Itton Common, Kemeys Commander, Kilgwrrwg Common, Kingcoed, Little Mill, Llanarth, Llanbadoc, Llancayo, Llanddewi Rhydderch, Llandegveth, Llandenny, Llandevenny, Llandogo, Llanellen, Llanelly, Llanfihangel Crucorney, Llanfihangel Rogiet, Llanfoist, Llangattock Lingoed, Llangattock-Vibon-Avel, Llangovan, Llangua, Llangwm-isaf, Llangybi, Llanhennock, Llanishen, Llanllywel, Llanover, Llansoy, Llanthony, Llantilio Crossenny, Llantilio Pertholey, Llantrisant, Llanvair-Discoed, Llanvapley, Llanvetherine, Llanvihangel Gobion, Llanvihangel-Ystern-Llewern, Magor, Mamhilad, Mardy, Mathern, Mitchel Troy, Mitcheltroy Common, Monkswood, Monmouth, Mounton, Mynydd-bach, Nant-y-derry, New Inn, New Mills, Newbridge-on-Usk, Newcastle, Newchurch, Oldcastle, Pandy, Parkhouse, Penallt, Pen-groes-oped, Penperlleni, Penrhos, Pen-twyn, Pen-y-cae-mawr, Pen-y-clawdd, Pen-yr-hoel, Portskewett, Pwllmeyric, Raglan, Redbrook, Rhyd-y-meirch, Rockfield, Rogiet, Shirenewton, Skenfrith, St Arvans, St Brides Netherwent, Sudbrook, The Bryn, Tintern Parva, Tredunnock, Tregare, Trelleck, Trelleck Grange, Twyn-y-Sheriff, Undy, Upper Green, Usk, Wernyrheolydd, Whitebrook, Wolvesnewton, Wonastow