Clairvoyants, Mediums and Psychics in Midlothian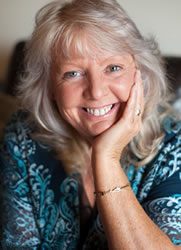 June Field
June works around Dundee and has read for many celebrities including: Toyah Willcox, Emmerdale cast members and Vicki Gulvanson (Housewives of Orange County)
"The loss of a loved one does not mean the end. The essence of my Spiritual Process is to work towards transforming any experience of grief and in partnership with Spirit, enable them to see the view from the other side of the bridge."
June received the title of "Worlds Greatest Psychic" after battling with 70,000 psychics worldwide in a 7 month reality TV show filmed in Kiev that aired to millions worldwide… she took over 54% of the overall votes to gain her title!
Quoted as "Worlds Greatest Psychic" after participating in and winning "International Battle of the Psychics" where over 70,000 Psychic Mediums from all over the world took part.
Tel: 01667 456377


Clairvoyants, Mediums and Psychics in Midlothian please contact us for your free listing here. If you were searching for a psychic in Midlothian or any of the following areas, please reach out to us with the details of the psychic you eventually go to.
Covering the following areas in Midlothian: Balerno, Bonnyrigg, Currie, Dalkeith, Edinburgh, Gorebridge, Heriot, Juniper Green, Kirknewton, Lasswade, Loanhead, Musselburgh, Newbridge, Pathhead, Penicuik, Rosewell, Roslin, West Calder

This page is part of our psychics directory for Midlothian. If you weren't looking for psychics in Midlothian use the search at the bottom of the page. In the meantime, we have some amazing books that may help if you want to know more about beoming a medium. Please see below.
---
Here are some extracts from a few of my favorites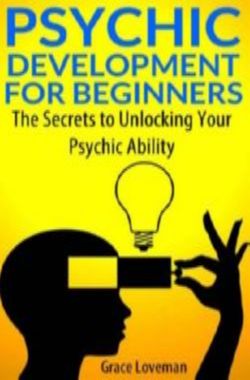 Development for Beginners: The connection between Dr. Erwin's dream and the image that was transmitted to him is undeniable, and it gave the Dr. Ullman and the rest of the staff at the Dream Laboratory sound reason to believe in the possibility of psychic dreams.
Books to help develop your powers as a psychic
Development for Beginners: Pseudo-Reiki and the Healing Ball are two wonderful, starter techniques for someone just getting involved with the processes of psychic healing. Continue to practice these techniques as often as you can, and feel free to make subtle adaptations to them so that they evolve to best suit your personal style and needs.
Development for Beginners: As you can see, active involvement in the field of parapsychology has waxed and waned over the years, but this is clearly due to the fact that paranormal and psychic activities are not occurrences that can easily be studied and tested according to traditional scientific means. And in spite of inconclusive evidence, given the number of associations and research facilities, it is clear that parapsychology is a field of study that is always going to be of significant interest.


Full List of areas covered on our Midlothian Psychics page:
Arniston Engine, Auchendinny, Bilston, Bonnyrigg, Borthwick, Carrington, Cousland, Crichton, Dalkeith, Danderhall, Easthouses, Eskbank, Fala, Fala Dam, Ford, Gorebridge, Hillend, Howgate, Lasswade, Leadburn, Loanhead, Mayfield, Middleton, Millerhill, Milton Bridge, Newlandrig, Newtongrange, Nine Mile Burn, North Middleton, Pathhead, Penicuik, Polton, Rosewell, Roslin, Silverburn, Temple, Tynehead